Best Lines on TV This Week: Housewife Superheroes and Special Skillsets
The Real Housewives of New York City
"If Ramona were a superhero she'd be the Apologizer."
-Bethenny Frankel predicts Ramona Singer's response after resolving her drama.
Ballers
"What am I going to do, play in an IDP league? That's for suckers."
–Fantasy football gets between Joe (Rob Corddry) and Spencer (Dwayne Johnson).
The Brink
Walter Larson: "Christ, you think LBJ fought Vietnam in this room sober?"
Kendra Peterson: "Yeah, we lost that one, remember?"
– U.S. Secretary of State Walter Larson (Tim Robbins) and Kendra Peterson (Maribeth Monroe) weigh the pros and cons of drinking while dealing with a crisis.
Another Period
Victor: "Oh, what does it say?"
Beatrice: "I don't know how to read."
-Victor (Brian Huskey) is curious after Beatrice (Riki Lindhome) overreacts to a telegram.
Orange is the New Black
"You've saved society the scourge of your offspring."
–Boo (Lea DeLaria) tries to comfort her new pal Pennsatucky (Taryn Manning).
Sense8
"Life is just 5 things: eating, drinking, sh-tting, f–king and fighting for more."
-Anton (Bernhard Schütz) breaks down the basics of life into five categories.
Inside Amy Schumer
Partygoer: "That's pretty arrogant. For a three."
Amy: "I'm a four."
–Amy stands by her rating.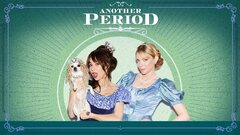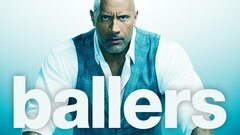 Ballers
where to stream