'Bones' Star Tamara Taylor Reflects on Cam's Happy Ending, Teases Her New Netflix Series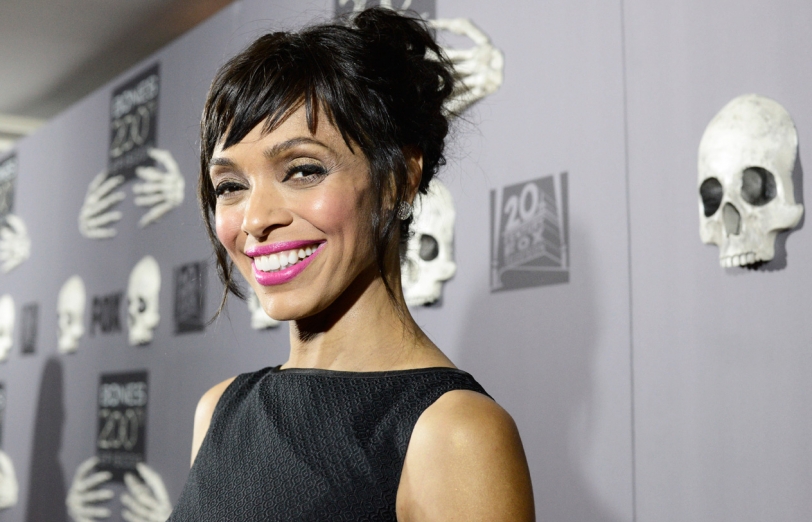 When Bones wrapped up its run in March, it was happy endings for all in the series finale. But in the midst of all of that happiness was a genuinely surprising twist: newlyweds Cam (Tamara Taylor) and Arastoo (Pej Vahdat) set out to adopt three brothers.
Though Cam and Arastoo's wedding was expected, the move to adopt three older children was something that took even Taylor by surprise. "They told me about it an episode before it happened," she recalls. "It was pretty amazing. I'm really grateful they allowed me to have a happy ending. There were a few near misses, and I was like, 'Are they going to let me have my prince and kids?'"
The finale also saw Cam temporarily step away from her job to adjust to her new family, and her portrayer isn't sure if Cam would want her exact job back when she returned. (In her absence, she put Hodgins in charge of the lab.) "Given the fact she'll have a full family, I think she'd be pretty OK being a part of the team versus their boss," Taylor speculates. "Even though she spearheaded everything, she was a part of the team. I don't know if she'd fight for the lab back."
Of course, Hodgins' notorious lab experiments could leave the lab in a drastically different place than where Cam last left it. "I will miss those experiments," she says with a laugh. "I love that Cam always walked in at the exact wrong time and got splattered with everything."
Taylor's next gig, playing lawyer Oumou Prescott on Netflix's Altered Carbon (based on the 2002 Richard K. Morgan novel), is a drastically different role for the actress. "I play a not-so-nice lady, which is really fun," she says. "She's the kind of character who says things that definitely make you want to cringe."
An additional perk? Taylor gets to share a good amount of screen time with James Purefoy's Laurens Bancroft. Though both were in the Fox family at the same time (Purefoy spent three seasons on The Following), "I never got to meet him and have always been a fan," she says. "Though he scared the living hell out of me on The Following!"
Taylor hopes fans will tune in when Altered Carbon eventually launches. "It's eerily beautiful," she gushes.
The 12th season and complete series of Bones, now available on DVD
Still missing Bones? In addition to the Bones Season 12 and the Flesh and Bones Collection (the complete series set) being available on DVD now, TV Insider has a prop foot from the set to give away to one lucky fan. To enter the contest, log in or sign up for a Disqus account (make sure to use your real email address so we can contact you if you win), then head down to the comments and let us know your favorite episode from the series. Entries must be received by Wednesday, June 21st at 11:59:59 PM ET. One entry per person, per day. Sorry, this contest is only open to people in the U.S.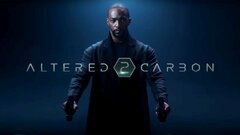 Powered by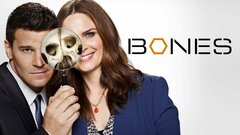 Bones
where to stream
Powered by