Wilmer Valderrama's Life Is a 'Hollywood Puppet Sh!tshow' (VIDEO)
Puppet Wilmer Valderrama stares into the puppet abyss and the puppet abyss stares back. His little puppet world is a bleak existential moonscape, a grey wasteland filled with meaningless luxury, empty comforts, pointless sex. Puppet depression is real, y'all, and it will turn your puppet life into a total puppet sh!tshow.
See what I did there?
Fuse's new comedy anthology series, Hollywood Puppet Sh!tshow, from executive producer Valderrama premieres July 11, and features supposedly true stories from celebs reenacted by marionettes. Picture a weird hybrid of…Thunderbirds, America's Most Wanted and Lifestyles of the Rich and Famous maybe? Joe Jonas, Gina Rodriguez, Terry Crews, Damon Wayans Jr., and Big Freedia are among the boldface names who will recount their wildest adventures as their little wooden doppelgangers act them out.
A recently released teaser for the show finds Valderrama in a very Pinocchio-meets-Peggy Lee kind of place. Check it out below.
Hollywood Puppet Sh!tshow, Series Premire, July 11, 10:30/9:30c, Fuse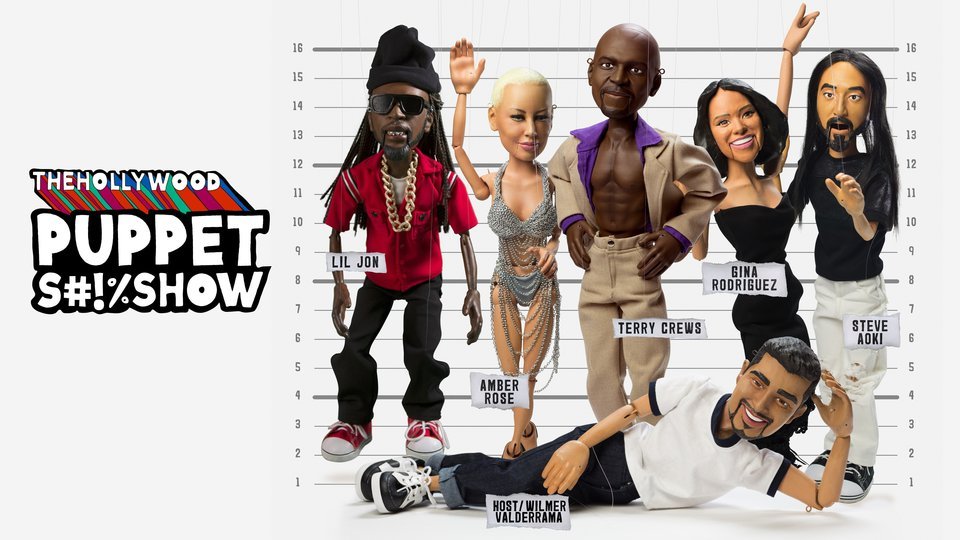 Powered by