Scream's First TV Series Trailer Drops During MTV Movie Awards
Mark your calendars, horror junkies! A new killer is coming to TV on June 30 at 10 p.m.ET, when MTV unleashes Scream the TV Series. Inspired by the crazy popular film franchise, this brand new tale starring Arrow's Bex Taylor-Klaus, The Duff's Bella Thorne, and a slew of fresh victim—err, faces, kicks off with a nasty cyber-bullying situation and an even nastier murder that fans of the movies will appreciate for its slow-build tension and sicko execution. Is it one of the teens gone wild? Someone's angry parent? A maniac who may have struck years earlier? We're just gonna have to wait until the end of June, but to tide you over, here is the first trailer from the scarefest, which just dropped during the MTV Movie Awards.
What do you think? That comment section at the bottom is waiting!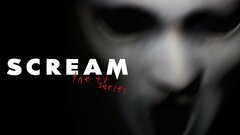 Powered by