Game of Thrones' Return Sparks a Surge in Piracy Game of Thrones' return sparks a surge in piracy
More than 7 million "Game of Thrones" episodes have been illegally downloaded in the past two months, up 50% from last year, according to anti-piracy and security firm Irdeto PLUS: Check out the Washington, D.C. version of GoT, and what if GoT was set in the Middle East?
What other hit shows will follow The Vampire Diaries in losing key cast members?
"Castle" and "Bones" are among the shows that could lose their stars when their contracts expire after this season.
Chris Hardwick wants to relocate the "Scary" Lucille Ball statue to his @midnight studio
Hardwick just happens to tape his Comedy Central show on one of the soundstages I Love Lucy used in the '50s.
Taraji P. Henson: "I mean, my name is Cookie now"
"No one really calls me by my name," says the Empire star. "Cookie has stolen my identity and all of my friends." Henson also has a proposal for Empire producers: Cast Meryl Streep as her sister.
Will Gotham kill off Fish Mooney?
Asked about Jada Pinkett Smith's exit, creator Bruno Heller says: "In this universe, no one's life is certain and death is never final."
Watch the trailer for SNL documentary Live From New York!
The film chronicling Saturday Night Live's 40-year history hits theaters on June 12. PLUS: Nora Dunn calls SNL a "traumatic experience. It's something you have to survive."
An elegy for Rob Lowe's DirecTV ad campaign
Those ubiquitous ads "were funny, they were quirky, and they featured an actor with cross-generational credibility," says Adam Chandler, who adds: "But the biggest achievement of all may be that the campaign was successful enough to warrant a response from competitors."
Will Colin Farrell's mustache become the true star of True Detective Season 2?
On the one hand, Farrell's mustache "looks positively sentient," says Anthony Crupi. On the other hand, "Farrell's mustache simply makes him look like the Pringle's guy." PLUS: The teaser trailer song is from country singer Lera Lynn.
Better Call Saul created "Chicago Sunroof"
Co-creator Peter Gould explains the origin of the phrase from this week's season finale: "In the writers' room we were talking about Jimmy and his ups and downs. We talked about what he would get arrested for and we had this image of him getting drunk and taking revenge on some enemy by defecating through his sunroof. Because we knew he was living in Cicero, we dubbed it the Chicago sunroof." PLUS: Meet the London garage-rock trio behind the Better Call Saul theme, and Mad Men's Kiernan Shipka was spotted wearing a Better Call Saul T-shirt.
True Blood's Lucy Griffiths joins AMC's Preacher
She'll play a single mother of three who has a "little thing" for Preacher Jesse.
Jeremy Clarkson opts not to return to BBC for Have I Got News For You
The dumped Top Gear host was on tap to guest-host the satirical news show on April 24.
America's Got Talent's Season 10 trailer shows the judges lying on top of Nick Cannon
Here's what to expect when Season 10 premieres on May 26.
CSI: Cyber is TV's "best-worst show"
The CBS drama is not a "hatewatch," says Mark Lisanti. "It's a fascinationwatch."
CSI's Wallace Langham to appear in the Castle season finale
His role is being kept under wraps.
Why Outlander is the best guilty pleasure on TV
It's not just the explosive love scenes that make the Starz series so good.
See a preview of John Legend's Pitch Perfect-inspired a capella reality show
"Sing It On debuts on Pop on May 13.
James Corden slips to No. 2 in Week 2
Seth Meyers bested The Late Late Show by a 26% margin last week.
New TV shows have found new ways to blow through plots
Empire and The Last Man on Earth are part of the new era of pacing on TV.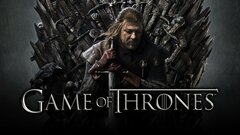 Powered by