New Girl Tackles Police Brutality With Episode Co-Written by Lamorne Morris New Girl tackles police brutality tonight with an episode co-written by Lamorne Morris
Morris approached the show's executive producers about doing an episode based on what happened to Michael Brown in Ferguson and Eric Garner in New York City "I said, 'Is there something we can say about what's going on?'" Morris recalls. "'Even though it's a comedy, and it's television,' I said, 'we have to say something.'" PLUS: Fred Armisen is coming to New Girl.
The Daily Show's Kristen Schaal defends Trevor Noah
"I just feel like everyone was sort of a target for who got to be announced," says The Last Man on Earth star, "and in some ways, finding five or six really lame tweets in thousands is hopefully not that big of a deal. And I think Jon Stewart was really articulate last night when he said he's going to have to earn your respect or he won't, and that is a comedian's job." PLUS: American Jewish Congress urges Comedy Central to dump Noah.
Constance Wu, who's 27, has little in common with her Fresh Off the Boat character
In fact, the actress, who plays a mom in her late 30s, almost didn't get a callback when she auditioned. "They thought I was too young," she says. PLUS: Scottie Pippin guests on tonight's episode.
Better Call Saul's dilemma: "We like Saul Goodman, but we love Jimmy McGill"
Co-creator Peter Gould says don't assume too much from how the Season 1 finale ended. "I think when we started off season 1, we would have expected that Jimmy McGill would start calling himself Saul Goodman," says Gould, "and would have the crazy office by the end of the first season. What we found was there was a lot more to say about Jimmy McGill than we thought there was." PLUS: The straight-line journey turned out to be more convoluted for the show's creators, Saul ratings up for season finale, and will all the Season 1 actors return for Season 2?
Girl Meets World bringing back teacher Mr. Turner
Anthony Tyler Quinn will reprise his Boy Meets World teacher role in the 2nd season of the ABC Family series.
Mad Men matches last year's premiere
About 2.27 million watched the Season 7 midseason premiere.
DirecTV's Rob Lowe ads are misleading and should be pulled, an advertiser trade group rules
The Council of Better Business Bureau's National Advertising Division responded to a Comcast complaint, saying Lowe's ads weren't totally truthful.
Clay Aiken returns to TV tonight with The Runner-Up
The four-part Esquire docuseries will chronicle the former "Idol" star's failed attempt to win a seat in Congress.
"Jimmy Kimmel Live to welcome the cast of Avengers: Age of Ultron
Robert Downey Jr., Chris Hemsworth, Mark Ruffalo, Chris Evans, Scarlett Johansson and Jeremy Renner will all sit on Kimmel's couch on Monday.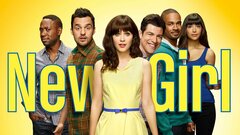 Powered by