Bombshell Depositions in Bill Cosby Sex Assault Case Revealed in New ID Special (VIDEO)
Bill Cosby was a comedian and actor beloved by millions who watched his hit '80s family comedy, The Cosby Show. Now, Cosby stands accused of sexually assaulting and drugging more than 50 women.
Coinciding with the start of Cosby's sexual assault trial for allegedly drugging and molesting Andrea Constand, Investigation Discovery's Bill Cosby: An American Scandal will delve deep into the epic fall of America's favorite dad. The special features new and exclusive interviews with those closest to the Cosby family, as well as alleged victims who have come forth in recent years.
"Dr. Cliff Huxtable—a doting father living a perfect, suburban life—appears to be a far cry from the picture painted by Bill Cosby's accusers," said Henry Schleiff, Group President of Investigation Discovery, Destination America and American Heroes Channel. "Between the upcoming trial and the inevitable verdict in the court of public opinion, our viewers and, indeed, all of his fans, want to know if we adored a man who was secretly a monster."
In the clip below, excerpts from Cosby's deposition in the Constand case are revealed.
The special features interviews with Shawn Brown, Cosby's former girlfriend; Gloria Allred, currently representing 33 of Cosby's accusers; and Chuck Vinson, former Cosby Show director.
Bill Cosby: An American Scandal, Monday, June 5, 9/8c, Investigation Discovery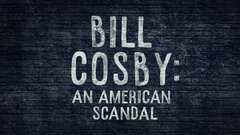 Powered by