What's Worth Watching: Can Nurse Jackie Be Redeemed?
Nurse Jackie, "Deal" (Sunday, April 19, 9/8c, Showtime)
It was quite a shock in last Sunday's final-season premiere of Nurse Jackie when the seemingly irredeemable title character (so sharply and fearlessly played by Edie Falco) finally got her comeuppance at All Saints Hospital, told by her boss and former ally Gloria Akalitus (Anna Deavere Smith), "You are not welcome here," and was summarily fired over her many drug-fueled deceptions. This on the heels of being denied access to her daughters by unforgiving ex-husband Kevin (Dominic Fumusa).
As we've learned over the previous six seasons, Jackie does not take such setbacks lying down, so as the story picks up, she engages her hot-shot new lawyer (Mark Feuerstein, clearly enjoying the change of pace from his milquetoast hero on Royal Pains) to help fight her way back to her job and family. If only she could pay the shark's $10,000 retainer. Of course with Jackie, where there's a willfulness, there's a way—and it's not as if she could fall much further than her current rock bottom. Can this character find redemption before the final curtain? It won't be easy.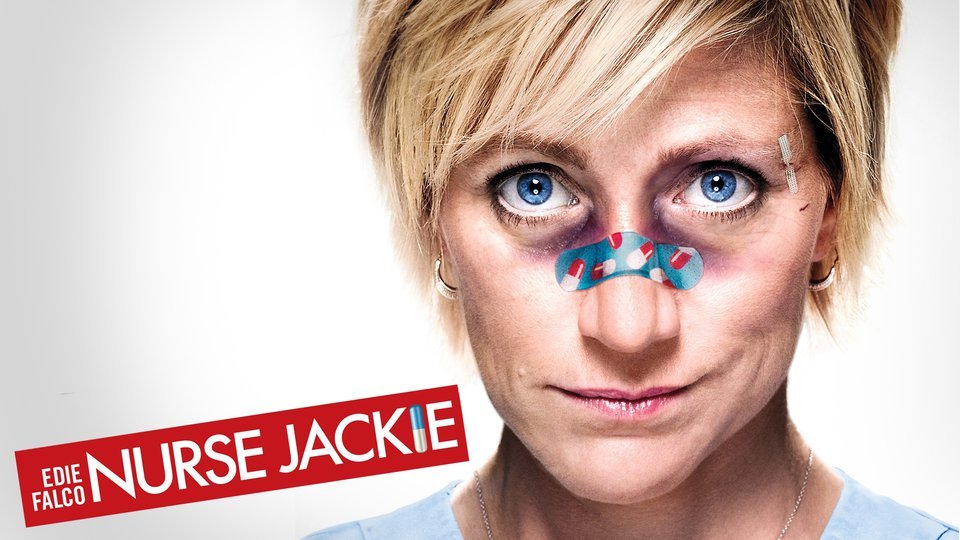 Powered by