What's On: The Return of 'Nashville' and the Final Leg of 'The Amazing Race'
Nashville (9/8c, CMT): "Some of these critics just want to hate everything." That's Avery (Jonathan Jackson) talking about the poor reception to Juliette's (Hayden Panettiere) gospel album, but he might as well be referring to the fan uproar over Nashville killing off its beloved leading lady, Rayna Jaymes (Connie Britton), last winter. As the musical drama returns from hiatus for the second half of its first season on cable, jumping ahead 10 weeks, it now falls to widower Deacon (the estimable Charles Esten) to pull the show out of its funk, and to be honest, it's still a bit of a mopey dirge. Example: Scarlett (Clare Bowen) is not exactly glowing in her pregnancy, as she tries to determine just who's the baby daddy. But as we watch Deacon nurture stepdaughter Daphne (Maisy Stella) through her depression while counseling rising-star daughter Maddie (Lennon Stella), "When you make music, you never really do it alone," you may get a glimmer of hope for happier times ahead.
The Amazing Race (10/9c, CBS): Strangers no longer, the final three teams head to Chicago for the last leg of the million-dollar race. (Is it wrong to wish that height-phobic Scott is somehow asked to scale the Sears—now Willis—Tower? Or that in this 11th hour, they might bring back one of the ousted contestants to replace his horrific partner, Brooke?) I'll be rooting for Tara and Joey, the strongest team still in the running.
Jimmy Kimmel Live: Game Night (8/7c, post-game on West Coast, ABC): The popular late-night host marks his 10th year of special episodes airing in prime time in conjunction with the NBA Finals. Kevin Hart is the scheduled guest for opening night.
2017 Scripps National Spelling Bee (8:30/7:30c, ESPN): Just try not to fall under the spell of this annual competition, now in its 90th year (and 24th on ESPN). SportsCenter's Kevin Negandhi hosts from National Harbor, Md., with live coverage beginning qt 10 am/9c on ESPN2, leading to the Finals in prime time on ESPN. For those who want to play along, a multiple-choice option is available on ESPNU.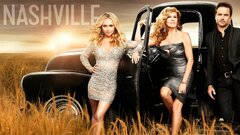 Powered by