Trevor Noah Is Taking Over The Daily Show. Here's Why That's Good News.
Trevor Noah is our new Daily Show host!
Variety reported the rumor on Saturday that the South African comedian would replace Jon Stewart, and Comedy Central and Noah confirmed the news this morning.
No-one can replace Jon Stewart. But together with the amazing team at The Daily Show, we will continue to make this the best damn news show!

— Trevor Noah (@Trevornoah) March 30, 2015

So, who is this guy? Noah, 31, rose through the entertainment ranks of his native South Africa, hosting his own nightly show, Tonight with Trevor Noah, before embarking on an international conquest that included a 2013 Showtime special, Trevor Noah: African American. The special is available to stream on Netflix, and you should really watch the whole thing, because it's brilliant, but here's a taste that explains his roots—"born a crime" during apartheid:
The road to the Daily Show hosting gig began a mere four months ago, with his first appearance as a correspondent:
And as recently as March 19 he attempted to school Stewart on chess:
Noah is set to take the Daily Show reins in late 2015 or early 2016, hopefully with many more observations like the ridiculous amount of Dakotas America has.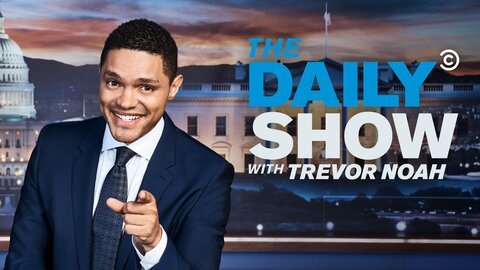 Powered by