'The Originals' Joseph Morgan Loves Twitter (VIDEO)
https://player.waywire.com/?id=FFKLW210BBH9SW5R
Unpredictable and most of the time manic — he's the brooding vampire that everyone loves to hate. Yes! I'm talking about our favorite bad-boy vampire Klaus.
We sat down with Joseph Morgan who played Klaus on the hit CW show, The Vampire Diaries. Klaus' storyline was so interesting that The CW made a spin-off show solely focused on the dysfunctional vampire family. The Originals cannot be more popular and fans, including us, can't wait to see what crazy twists will happen in the upcoming season.
Morgan revealed details about Klaus' more sensitive side and said that in the upcoming season, "he's all about protecting his baby." Check out the video to see Morgan tell us about his character and why he is such a fan of Twitter.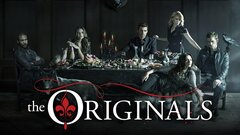 Powered by