Chicago Fire Cast on Characters and Dream Guest-Star Roles (VIDEO)
https://player.waywire.com/?id=GQZ8Y93CX8SM2496
Fighting fire never grows tiresome for Chicago Fire's stars, who sat down with us to talk about what they love most about playing their characters.
"It's not my natural disposition, but I love telling people what to do," says Jesse Spencer, who stars alongside Taylor Kinney and Eamonn Walker.
Despite their full-time devotion to the NBC drama, the actors wouldn't mind taking a water break so they can guest star on their favorite shows.
Walker would be perfectly content swinging a broadsword at people's heads in HBO's Game of Thrones, but Spencer rather meddle in the soapy Showtime drama, The Affair — and Kinney knows why.
You can find that out, as well as who the cast's biggest prankster is, in the video above.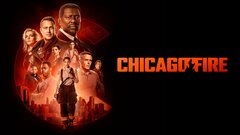 Powered by