'X-Files' Returning for Six Episodes: Fox Deal Brings Back Duchovny, Anderson and Carter for Event Series
The truth is out there, and back on Fox. After months of negotiations, Fox has sealed a deal with The X-Files creator Chris Carter and stars David Duchovny and Gillian Anderson to revive the series as a six-episode event.
Production on the new chapter of The X-Files begins this summer, but beyond that, Fox and the producers are keeping details under wraps. The original show ended its run in May 2002.
"I think of it as a 13-year commercial break," Carter says. "The good news is the world has only gotten that much stranger, a perfect time to tell these six stories."
Figuring out a way to work around the major players' busy schedules was key. Duchovny stars in NBC's upcoming summer series Aquarius, which has wrapped production. Anderson is committed to another season starring opposite Jamie Dornan in BBC's The Fall and also appears in the BBC/Weinstein Co. adaptation of War and Peace. Carter's schedule recently opened up when Amazon opted not to move forward with his series The After.
The X-Files' return as a limited-run event series is similar to how Fox brought 24 back last season. Duchovny and Anderson had originally preferred the idea of returning with another X-Files movie, and played down the idea of doing a 24-like series. At TV Guide Magazine's X-Files reunion panel during the 2013 San Diego Comic-Con, Anderson emphatically said "no" to the idea. "But," she added, "a film would be great."
At that panel, Duchovny also expressed a desire to bring back Fox Mulder and Dana Scully. "I always thought whenever we can come back together, we would, as much as we can, so we will," he said. And Carter cryptically hinted at a return: "You need a reason to get excited about going on and doing it again, because it's hard, hard work, but this is very exciting."
Fox Television Group CEOs Gary Newman and Dana Walden first hinted at a ­X-Files return during the Television Critics Association press tour in January, where they also discussed a potential Prison Break reboot. "I am more hopeful than optimistic right now," Newman said at the time of pulling off the X-Files revisit. "I am hopeful it will come together. But it will be challenging to make that happen."
At 20th Century Fox TV, Newman and Walden worked with Carter on all nine seasons of the show.
"The X-Files was not only a seminal show for both the studio and the network, it was a worldwide phenomenon that shaped pop culture—yet remained a true gem for the legions of fans who embraced it from the beginning," Newman and Walden said in a joint statement. "Few shows on television have drawn such dedicated fans as The X-Files."
The X-Files first premiered on Fox in September 1993, and eventually won 16 Emmy Awards and five Golden Globes. Duchovny and Anderson last played Mulder and Scully in the 2008 movie The X-Files: I Want to Believe.
Besides making Duchovny, Anderson and Carter household names, much of the X-Files writing team when on to big things, including Vince Gilligan (Breaking Bad) and Howard Gordon (24). "There would be no Breaking Bad without The X-Files," Gilligan said at the 2013 X-Files Comic-Con reunion.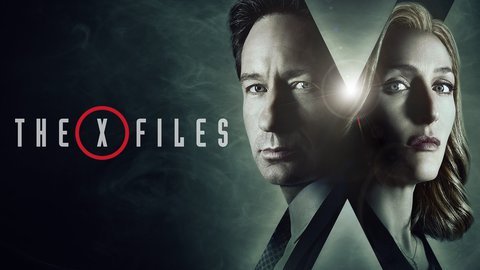 Powered by