Glee Gave Us Ups and Downs, But Leaves Us With a Legacy of Love
To borrow from those dreadful people on the Internet who still think hyperbole is clever, Glee is everything. Original. Inspirational. Groundbreaking. Uneven. Brave. Baffling. Heartbreaking. Hilarious. At times, just a massive "Huh?"
And now, it is gone.
Goodbye. Don't leave us!
Sorry for the mixed messages, but like the show itself, there's a certain bipolarity to being a Gleek. The show spent so much time vacillating between creator Ryan Murphy's brilliance and occasional self-indulgence, it was hard to know which Glee you would get from week to week. It was even hard to love at times. Yet we stuck with it—through the wildly unsatisfying post-Super Bowl episode, the horrid "Teri Schuster's fake pregnancy" storyline, the writing staff's refusal to see Tina Cohen-Chang's full potential, Sue Sylvester's criminal violence against students, all of the weird theme weeks (oh lord, "Funk"), the cast changes—and in return for our loyalty, we got magic now and then. "Wheels." "Never Been Kissed." "Grilled Cheesus." "The New Rachel." "The Quarterback."
And
sooooo many amazing performances that more than made up for the plots that were all over the place and the twists that came out of nowhere. Too many to list, so many to love. It was the music that hooked us, and it's also why, today, we have things like live musicals on NBC, the late, greatly maligned Smash, and of course, the hip-hop heir apparent, Empire.
Glee also gave television balls. Just Google the diatribes delivered by Sue Sylvester and Santana, those hyper-verbal insult-gasms you can't believe were allowed to air. Or find the GIF of Artie falling into the pool, wheelchair and all, during "We Found Love." These gems of comic cruelty could only exist in the twisted world of McKinley High, where kids burst into song as often as they would bust on one another.
But more than its musical legacy and massive amounts of sass, Glee gave television something important. Not just new talents like Lea Michele, Amber Riley, Kevin McHale and the late Cory Monteith.
It gave inclusion a home. It shed light on bullying, OCD, and the importance of the arts in schools. Gay teens had fabulous, funny and flawed role models in Klaine and Brittana, trans kids had characters of their own in Unique and Bieste, and students with Down syndrome saw someone to relate to in Becky. It even instilled cheerleaders with a smattering of humanity. And when Monteith passed away the summer before Season 5, it gave us a place to grieve together, with our devastated friends in Ohio, and made it OK to not just laugh again, but to sing again.
And in the end, that is what we'll take from our time in that choir room. The joyful noise of Glee will always be, as was mentioned several times in the finale, about opening yourself up to joy. So to all of you Gleeks out there, see the world not as it is, but as it should be.
And don't ever stop believin'.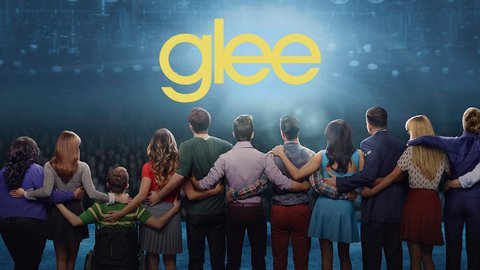 Glee
where to stream
Powered by