The Jinx Finishes with an 80% Ratings Spike after Robert Durst's Arrest The Jinx finishes with an 80% ratings spike after Robert Durst's arrest
About 802,000 viewers watched the first airing Sunday night, compared to 446,000 the previous week. PLUS: NY Times defends decision to spoil the ending on the top of its home page as the credits rolled, and Associated Press mistakes Robert Durst for Limp Bizkit's Fred Durst.
Will Ferrell: Zach Galifianakis and I offered to host the Oscars "unrehearsed" after Eddie Murphy dropped out
Ferrell and Galifianakis were in the middle of shooting The Campaign when they made their proposal. "We will host the Oscars if you do a campaign that you can't find an Oscars host up until the last second," Ferrell tells The Huffington Post. "It's going to be a surprise and we'll walk out on stage. The whole premise of our hosting was that we were asked at the last second. So we're always flustered. We don't know the jokes. We don't know where the cameras are. We do the entire show as if it's unrehearsed."
Downton Abbey congressman reasons
Rep. Aaron Schock of Illinois has been under scrutiny over his expenditures ever since it was revealed that he got a free Downton Abbey-themed office makeover.
Kristin Bauer van Straten joins ABC's The Kingmakers
The "True Blood" alum will play an art professor who's married to Adrian Pasdar on the ABC drama pilot. MORE CASTING: Sarah Jane Morris to Murder in the First, and Hill Harper joins CBS' Limitless.
George R.R. Martin skipping Comic-Con to concentrate on his book
Martin has been a big part of HBO's Game of Thrones panels since 2010.
Casey Wilson: Happy Endings revival rumors appear to be a joke
"I don't know. It's nothing to my knowledge," Wilson says of the Happy Endings writers' Twitter account. "I think it might be our writers assistant was joking around, and unfortunately I don't think it's a welcome joke for everyone."
Pop picks up Schitt's Creek Season 2
The Eugene Levy-Catherine O'Hara comedy was already renewed by Canadian TV in January.
Sam Simon gets Simpson-ized in a special Twitter tribute
The Simpsons' Twitter account paid a more substantial tribute to the show's co-creator, honoring Simon's work on behalf of animals. "His good works inspired us," reads the tribute. "And his contributions to this landmark series live on."
Better Call Saul emerged from Breaking Bad's shadow with this week's episode
"What Better Call Saul is really showing us is the plate tectonics at work on our moral beings," says John Lopez. "By the time Breaking Bad started, all the grievances that had set Walter White to become a meth mastermind had already happened: Losing his share of Grey Matter, spending years, decades probably, festering in high school chemistry, all that rot eating away at the joyful family life he could barely appreciate until the cancer diagnosis popped the cork on Walter's crucial realization: I don't want to be Mr. Chips, I want to be Scarface. Let's get a camper and cook some meth! Better Caul Saul, however, lets us see it all." PLUS: Rhea Seehorn thinks Kim and Jimmy love each other.
The Flash boss: Tonight's episode is "the best we've ever done"
Exec producer Andrew Kreisberg says of tonight's game-changer: "It's everything that The Flash can do as a TV show — I feel like this episode delivers in spades. It's got amazing visual effects that you just don't see on television; it's full of heart; it's full of romance; it's full of genuine scares and it's really the best version of the show."
Tim McGraw to narrate a Shaquille O'Neal documentary for ESPN
Shaq and Dale will tell the story of Shaq's friendship with his former LSU coach Dale Brown.
Watch Snoop Dogg perform on the Empire season finale
Snoop wore a suit for his cameo on Wednesday's episode. PLUS: Bryshere Gray sings "Drip Drop" on Wendy Williams.
Community on Yahoo feels slightly off with the longer episodes
"The comedic timing can be plodding," says Aisha Harris, "where it once was zippy, with prolonged beats (an extra couple of seconds for an uncomfortable pause here, a sly glance there) falling flat—a result, it seems, of longer episodes that clock in around 26 minutes. ((Dan) Harmon describes the run time for Yahoo as "a little more flexible" than at NBC.) It drags the story pacing down, to the point where I sometimes wondered if the characters were holding for applause or a laugh track." PLUS: Community still has the comedy goods, but the characters have lost a sense of mission, Community is stranger and more grounded on Yahoo, the spirit remains intact, the season premiere makes equally strong evidence in the cases for and against a 6th season, and Dan Harmon wanted Season 6 to have a "season-one feel."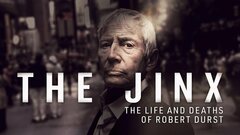 Powered by