How Much Did The Jinx Manipulate Viewers? How much did The Jinx manipulate viewers?
The HBO documentary series' confusing timeline could mean there was more manipulation in the show's narrative, says Anne Helen Peterson. "The conclusion of The Jinx is the sort of neat ending we get from fiction films, not real life, the events of which seldom unfurl in an order conducive to compelling storytelling," she writes. "It's clear that the team behind The Jinx manipulated the order of events around this second interview. It's possible and probable that other audio and visual portions have been manipulated as well." PLUS: Robert Durst could get the death penalty now that he's been formally charged with first-degree murder, What are the filmmakers trying to hide?, questions about The Jinx finale answered, and what it was like being a Jinx reenactor.
Comedy Central is cutting all Paul Walker jokes from Justin Bieber Roast
"Roasts often push the limits of good taste and we give the participants full reign to try things knowing we have the edit to shape the show," the cable network said in a statement. "Sometimes the line is discovered by crossing it. The Paul Walker references will not be in the telecast."
Showtime moving forward with Twin Peaks reboot, despite David Lynch saying "there are complications"
Showtime has received all of Lynch's scripts, but it's still unclear if he'll direct the episodes.
Apple in talks to launch an online TV service by this fall
About 25 channels, including the major networks — but not NBC — are expected to be part of the Apple service. A falling out between Apple and Comcast means that NBC Universal channels like NBC, Bravo and USA won't be part of the online TV service.
Does The Jinx herald a new form of crime-TV?
The six-part HBO documentary series offered something fresh compared to your usual crime-TV fare on Dateline and 48 Hours.
Undateable will go live for a 1-hour episode
There will be two live editions of the May 5th episode, one for East Coast and one for West Coast.
NBC enlists America Ferrera for Costco-like Superstore
The Ugly Betty alum is set to return to TV in a comedy about a group of employees at a big-box store in middle America. MORE CASTING: Robbie Kay joins Heroes Reborn, Barbara Hershey to co-star on Lifetime's Damien, Rupert Graves joins ABC drama pilot, Adrian Pasdar to star on ABC's The Kingmakers, and Jack Wagner is headed to Ray Donovan.
January Jones: "I like doing TV shows were I can't talk about the TV show. That's my jam!"
Is it harder for Jones to keep secrets from Mad Men or secrets from The Last Man on Earth?
James Caan joins Fox's fantasy football comedy pilot Fantasy Life
He'll play a former football player/coach who works for Kevin Connelly's character, who is based on ESPN's Matthew Berry.
Mary Lynn Rajskub will play Greg Grunberg's sister on an ABC comedy pilot
The 24 alum joins Marissa Jaret Winokur on the comedy starring Smash's Megan Hilty.
Buffy's Nicholas Brendon blames his string of arrests on memories of being sexually abused as a child
Brendon says he's been suffering from a deep depression from the recent memories of his childhood abuse.
Larry Wilmore's Nightly Show writers' room, described
Head writer Robin Thede, the first black woman to lead a late-night writers' room, says of her writers: "Four out of ten are women; four out of ten are black. We have older writers; we have writers who didn't go to Harvard (laughs). Oh, wait, I think we have a writer who went to Harvard! We have a disabled writer who's visually impaired; we have writers over 50, which is not heard of in late-night. We have young writers — one's 25. It's a really great mix, so we get every opinion on a subject."
Minor league baseball team to host a Full House theme night
The Frisco RoughRiders in Texas will celebrate the iconic sitcom on June 12 with Dave Coulier, Full House uniforms, '90s music, and special sketches.
Dancing with the Stars, by the numbers
There have been 223 contestants, 66 actors, 48 athletes, 4 co-hosts….
Why Netflix rejected Seinfeld reruns
Because "Seinfeld" can be watched in random order, it's not as bingeable as the streaming service's other shows.
Ryan Hurst: My former Sons of Anarchy co-star inspired my Bates Motel character
Mark Boone Junior, he says, was "a big inspiration" for his new role.
Why did The Royals get so dark within 6 minutes?
Creator Mark Schwahn talks about the premiere shocker.
The Sarah Silverman Program posts a tribute to Harris Wittels
Co-creator Rob Schrab released a video looking back at Wittels' first sitcom work.
Unbreakable Kimmy Schmidt is basically a '90s Disney Channel tween sitcom
If you think about it, Kimmy is picking up her adolescence where it left off in the '90s.
Game of Thrones-inspired designer clothing is very expensive
Designer Manish Arora's GoT-inspired clothing line is priced in the thousands.
The Flash's science is "mostly BS"
So says exec producer Andrew Kreisberg: "There's just enough real science in it to make you believe it, but it's mostly BS."
Mindy Kaling to fight cancer by auctioning off her Mindy Project outfits
Three of Mindy's ensembles from the next two episodes will be used to benefit the Pancreatic Cancer Action Network.
The Simpsons' Dan Castellaneta remembers Sam Simon: "Sam was very influential in my life and my career"
The voice of Homer Simpson says: "Sam was our primary director for the first two or three years. He was instrumental in fine-tuning the voices. Sometimes I would come up with a voice for a character, and he would go, 'Eh.' We would keep at it and finally find the right one." PLUS: See the The Simpsons built in Minecraft.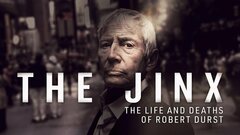 Powered by