HBO's The Jinx Subject Robert Durst Arrested on Eve of the Finale HBO's The Jinx subject Robert Durst arrested on eve of the finale
Los Angeles County issued a first-degree murder warrant for Durst, who was taken into custody late Saturday night in New Orleans. The arrest comes as The Jinx revealed new evidence in the 2000 slaying of writer Susan Berman, prompting Los Angeles' DA to re-open a homicide investigation.
The Walking Dead spinoff won't be like Joey from Friends
Exec producer David Alpert said the spinoff will barely reference the original. "We didn't want to do the traditional thing where you take Joey from Friends and create Joey," he says. "So we boiled it down to what we thought were the core tenets and principles of The Walking Dead as a show—obviously, zombies being one of them, but it's mostly about emotionally investing yourself in the characters." PLUS: "These characters that are nuanced, detailed, and honestly really f–ked up," says Alpert.
Justin Bieber says "it was whatever" after enduring a 5-hour Comedy Central Roast taping
At the end, Bieber acknowledged he's "turned a lot of people off the past few years." PLUS: Read the 21 best jokes.
The Flash hopes to bring in other speedsters
Exec producer Greg Berlanti spoke at Paleyfest of adding Wally West and Bart Allen.
Nickelodeon yanks cartoon episode showing a naked woman
A recent episode of Oggy and the Cockroaches featured a photo of a topless woman hanging on the wall.
Kathy Griffin on her Fashion Police exit: "It just didn't work out. That's it. That's the scandal"
"However, Hollywood enjoys blowing something up," Griffin said in her standup act this weekend in addressing her departure.
Today's talks with Pippa Middleton are stalled over concerns she may be the next "Chelsea Clinton"
A source tells Page Six, "The last thing NBC News needs right now is another Chelsea Clinton, a correspondent with a large salary, high profile and no particular purpose."
David Lynch says "there are complications" with Twin Peaks' return
During a Q&A this weekend in Australia, Lynch said "I don't know" about the status of the Showtime reboot. The "complications" appear to be over contract negotiations.
Jason Jones: I'm not leaving The Daily Show to do a "family sitcom"
"I'm leaving to do a comedy show that stars a family," he says of his new TBS family road trip comedy, which he's making with wife Samantha Bee.
Take a tour of Game of Thrones' SXSWesteros
The attraction allows fans to become Arya Stark.
Karen Gillan joins HBO's Salem Witch Trials series from Orange is the New Black creator
"So excited to be part of this incredible cast," tweeted Gillan, who joins the project from Jenji Kohan, directed by Gus Van Sant.
Buffy's Nicholas Brendon has his 3rd convention-related arrest in 5 months
Brendon was arrested again Friday night for antics in his hotel room in Florida, where he was in town for another convention.
Shark Tank stars are reportedly feuding
Kevin O'Leary allegedly texted Barbara Corcoran, "F–k you b-tch! F–k you! F–k you for f–king me, you witch!"
SXSW's Simpsons Kwik-E-Mart has been handing out Squishees
Check out the Kwik-E-Truck.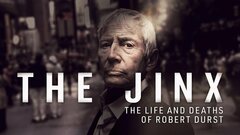 Powered by