Be Very Afraid: Ex-Scandal Star Columbus Short and General Hospital's Sean Blakemore Talk Fear Files
He loves you so much he could eat you up! TV One scored great success last Halloween with its horror anthology Fright Night Files, featuring General Hospital star Sean Blakemore as Lockwood Masters, a newlywed who went cannibal on his honeymoon due to an overdose of love potion. Tonight, the African-American themed cable channel will bring back the hungry heartthrob—appropriately for Friday the 13th—along with two more tales of terror in a new anthology called Fear Files (8/7c).
"People really wanted more Lockwood," says Blakemore (pictured, right). "They wanted to know what happened to him, how he's dealing with the fact that he killed his wife and ate her. They actually cared. It's pretty wild!" For the Love of Lockwood Too will find Blakemore's character —still under the effects of the potion—in an encounter his dead wife, Marla (Eva Marcille), and facing off against Madam Mabry (Lynn Whitfield), the voodoo vendor who sold Marla the potion. Plus, he has his eye on a brand new lady, the beautiful Bianca (Nadine Ellis). "You really can't blame Lockwood," Blakemore insists. "He's like the Incredible Hulk who goes on a rampage and then he's, like, 'Oh, crap. What did I just do?' How do you control something you do not understand?"
Lockwood is followed by Mama's Boy, a creepy tale of a woman (Robin Givens) who thinks her son is killing off her lovers. Then comes Fire, starring Columbus Short in his first TV role since his controversial exit from Scandal. Short plays Harvey Jordan, a ruthless city councilman trying to gentrify a low-income, black neighborhood. When one citizen refuses to sell his home and it mysteriously burns down, a hotshot reporter (Erica Hubbard) smells arson and tries to link it to the councilman.
"Harvey is the kind of guy who is all about the goal," says Short (pictured, left). "He's ruining lives and doesn't even realize it. But karma is real." And pretty damn scary. "I have to admit I'm personally not big on horror but it's a huge thing with the black audience," Short says. "People love screaming and throwing things and talking back to the screen. 'Don't go in that house!' They're going to have a fantastic time with Fear Files."
It's certainly big with African-American acting community. "[TV One founder] Cathy Hughes and [executive producer-writer] Susan Banks have really pushed the bar with these thrillers," Short says. "Every episode is a timely morality tale—like the old Twilight Zone—and they are giving amazing roles to a group of actors who are underemployed and underrated. To be a part of this has been a blessing."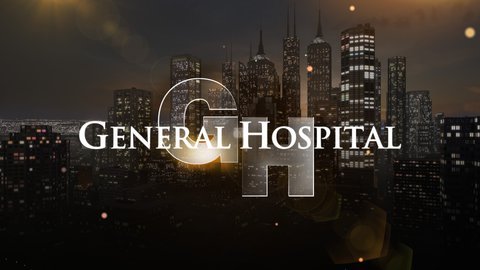 Powered by