Lucy Lawless Joins Starz's Ash vs. Evil Dead Series Lucy Lawless joins Starz's Ash vs. Evil Dead
The Spartacus alum is returning to Starz for the Evil Dead sequel series, playing a mysterious figure who believes Bruce Campbell's Ash is the source of the Evil outbreaks
Don Johnson is set to return to network TV in ABC's Boom
He'll play a legendary oil tycoon in the ABC drama pilot about the biggest oil discovery in American history.
The Simpsons showrunner pays tribute to co-creator Sam Simon
Exec producer Al Jean, who was one of the first batch of Simpsons writers hired by Simon, says of The Simpsons co-creator: "He had about the quickest mind of almost anybody I've ever met. And there are a lot of really quick minds here. He just grasped things that became brilliant Simpsons staples and did them in a flash. He said, 'Let's imply that Smithers is in love with Burns but not make it a big deal and people are gonna catch on and it'll be really cool.' That kind of thing would just come out of him—a great idea all the time." PLUS: Simon's best contributions to The Simpsons, Simon recalls developing The Simpsons and creating Mr. Burns in a 2013 Marc Maron WTF podcast interview, read celebrity tributes, and Conan O'Brien tweets: "Awful to lose such a gifted & genuinely good guy."
Tina Fey: Unbreakable Kimmy Schmidt and 30 Rock are not in the same universe
Even though the same catcalling construction worker appears on both shows, Fey says the two worlds are different. "The only reason we have to keep the universes separate now is because of Jane Krakowski, really," Tina Fey tells E! "The universe would implode because Jane Krakowski is a part of (Kimmy)."
Watch Mindy attack Stephen Colbert in a Mindy Project outtake
Here's a blooper from the cutting room floor of Tuesday's episode.
Looks like Community is doing another paintball episode
Joel McHale tweeted a pic of a paintball gun, and wrote: "It begins…"
Rob Lowe's The Grinder adds a Parks and Rec vet, plus William Devane
It's Always Sunny in Philadelphia's Mary Elizabeth Ellis is also joining the Fox comedy pilot, playing Fred Savage's wife. She'll be joined by Natalie Morales, who will play a lawyer at his law firm, and Devane, who will play Lowe and Savage's father.
Chris Soules' Iowa hometown has made this the strangest Bachelor season yet
Never before has location played such a big role on The Bachelor franchise. As Liz Stevenson says, "I've found it, on the whole, to be a refreshing wrench in the Bachelor format. Rather than presenting a beautiful, postcard version of American farm life, the show stumbled into America's jobless, post-industrial wasteland. And the fact that the Bachelor's main insecurity could be manifested as a real place has made for pretty great TV."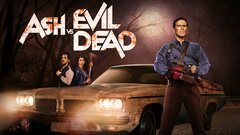 Powered by