Dancing With the Stars Host Tom Bergeron on the Most Shocking Moment in 20 Seasons
Ten years. Two hundred twenty-three celebrities. Countless sequins. It's the 10th anniversary of the glitter dome known as Dancing With the Stars when Season 20 kicks off tonight, featuring Patti LaBelle, Michael Sam, Suzanne Somers, and Rumer Willis. Since the summer of 2005, no one's had a better vantage point for the spray-tanned extravaganza than Emmy-winning host Tom Bergeron. Here, he reflects on a decade of dance.
Does it feel like 10 years?
No, not at all. Honestly, when the show was first proposed, I said, "Let's see if we can get through the first six weeks." ABC's former executive vice president Andrea Wong was the reason it got on the air. She told me that when she was first pitching it, she could see people avoid eye contact, convinced it was going to be a disaster.
Head judge Len Goodman is leaving after this season. Are you worried about the impact that will have on the show?
Knowing how persuasive [new executive producer] Rob Wade is, I would put an asterisk next to that. I'm hoping Len can be talked into doing what he did this past fall: He took five to six weeks off and we booked guest judges or just stayed with the three other judges. I would hate to lose him completely, because I missed him terribly when he was gone before. And it just felt like some of the heart [of the show] was gone.
Do the contestants ever come to you and say, "I knew it was going to be difficult, but I had no idea it would be this hard"?
I remember when Tommy Chong made it into the semifinals [last season]. We broke for a commercial, and I went up to congratulate him. He looked at me and said, "In jail for another week." His body was just telling him to stop–as much as we loved having him there and he loved the experience. His knees were hurting, his hip was hurting, everything was killing him.
Is the most dramatic moment of the series when Marie Osmond fainted after her performance in Season 5?
Yes, it really is. There's nothing that currently trumps having somebody just collapse next to you and not being sure if they're passed out or if they've dropped dead!
Dancing With the Stars, Season premiere, Moday, 3/16, 8/7c, ABC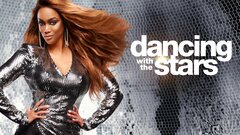 Powered by