The Roush Review: 'Broadchurch' and 'American Crime' Pay Emotional Dividends
Used to be that Dragnet's classic "Just the facts, ma'am" approach to tidily resolving a crime was enough. But in today's more emotionally provocative style of top-tier crime dramas, including the devastating British import Broadchurch and the racially charged American Crime, it's just the starting point.
"Knowing the truth and getting justice isn't the same thing," warns seasoned lawyer Jocelyn Knight (the wonderful Charlotte Rampling) as Broadchurch (not to be confused with Fox's wan Gracepoint remake) begins an inspired second season, revisiting the small seaside community shattered by a child's murder. No one has truly recovered from the revelations of that case, especially Det. Ellie Miller (Olivia Colman) and her abrasive supervisor, Alec Hardy (David Tennant). When the accused unexpectedly enters a not-guilty plea, forcing a messy trial just when everyone was hoping for closure, a town stewing in sorrow and guilt braces for the worst. And gets it.
As Knight readies for courtroom battle against an unscrupulous former student (Without a Trace's Marianne Jean-Baptiste), Hardy is bedeviled by health issues and sinister fallout from an unresolved murder that put his career in a tailspin. His partnership with the disillusioned Miller, whose help he needs more than he would like to admit, provides the fractious core for an affecting personal and legal drama.
Far from Broadchurch's intimate, insular world, American Crime unfolds its troubling and gripping story over a broad urban canvas of racial disharmony, class animosity, and familial dysfunction. Created by Oscar winner John Ridley (12 Years a Slave), the series adds to this TV season's welcome trend of ethnic diversity, but with none of the breezy escapism of shows like Empire and Jane the Virgin. It bravely depicts many of its characters in the most unflattering of lights, hewing to a studiously bleak and stark realism that's a far cry from, say, ABC's outrageous Thursday-night Shonda Rhimes melodramas which are its neighbors. The disconnect between the insanity of Scandal and the raw realism of American Crime could give one whiplash.
No one's a hero or an innocent in this Crime story: not the war-vet murder victim, nor his divorced parents (a bedraggled Timothy Hutton and an unyieldingly self-righteous Felicity Huffman), and certainly not those ensnared in the investigation, including an interracial junkie couple (Elvis Nolasco and Caitlin Gerard), an illegal immigrant (Richard Cabral) and the naive son (Johnny Ortiz) of a strict Mexican-American father (Benito Martinez) whose contempt for undocumented immigrants–"Make the rest of us look bad"–reflects a poisonous climate of judgmental racism that makes justice seem an ever more elusive prospect.
And that's the unpleasant truth.
Broadchurch Rating: 4 1/2 out of 5 stars
Season premiere, Wednesday, March 4, 10/9c, BBC America
American Crime Rating: 3 1/2 out of 5 stars
Series premiere, Thursday, March 5, 10/9c, ABC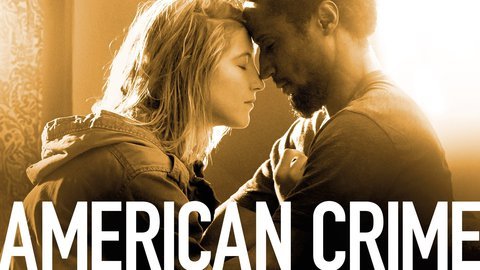 Powered by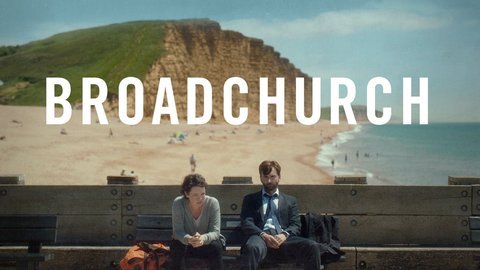 Powered by