Ask Matt: Nashville vs. Empire, a CSI Exit Strategy, Better Call Saul, Black Sails and More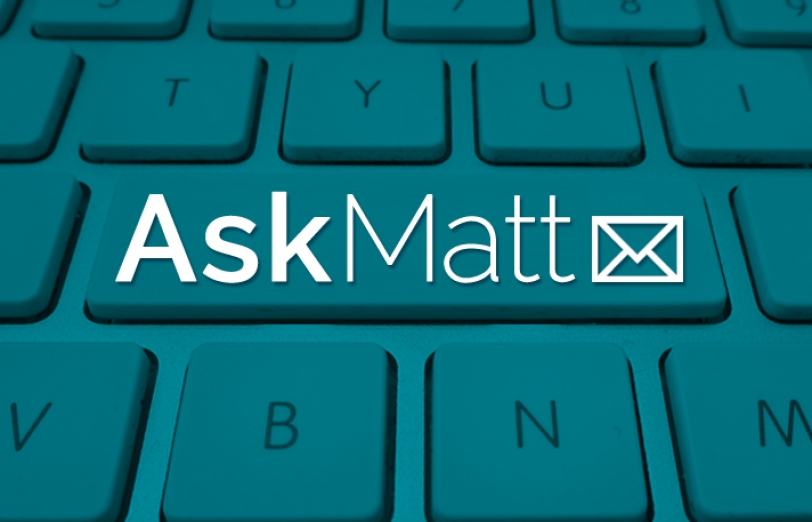 For those new to the "Ask Matt" column, this is a weekly Q&A with TV critic (also known to some TV fans as their "TV therapist") Matt Roush, who'll address whatever you love, loathe, are confused or frustrated or thrilled by in today's vast TV landscape. One caution: This is a spoiler-free zone. Don't ask me what's going to happen on a show. I prefer to find out along with everyone else. Please send your questions and comments to [email protected].
Question: I'm writing to get your thoughts as to why there have been such different levels of success for Empire vs. Nashville, two soapy dramas set amid the music industry. The level of musical talent on both is great, and although I guess you'd say that Empire has a bit more star power with Terrence Howard, the sheer number of country-music fans in the U.S. is certainly larger than that of hip hop, and should make Nashville more popular than it is.
So it comes down to the writing. Nashville writers supply Hayden Panettiere with almost as much campy fun as Empire's do for Cookie (and Hayden kills it as Juliette). I've read that Connie Britton as producer is overprotective of her character Rayna, whom the show was supposed to center around, but she has become a weak link. Certainly not her acting, as Britton was a marvel in Friday Night Lights, but the writing of Rayna as always the saint makes no sense for a soap/drama. Even with her breaking off the wedding, instead of allowing Rayna to take responsibility for the fallout, we have Luke throwing tantrums and being a complete jerk to even his children so Rayna will clearly be seen as making the right choice. Obviously Luke was only a detour to the inevitable reunion that everyone wants with Deacon, but it's so frustrating that Rayna is so boring otherwise. Sorry, it just gets me worked up that it's squandering so much potential. Laura Benanti's talent alone is enough to tune in (she sang/played a song live!), so I'd like to believe she'll get something more to do with the rest of the cast soon. I guess this might be the last season anyway unless the music/tour makes ABC enough money to keep going. But hopefully Nashville writers can start taking some cues from Empire's success. Thanks for listening and would appreciate your perspective. (PS: Rayna should hire Cookie to actually sign some more artists to Highway 65 because she's also the worst business woman ever.) — CK
Matt Roush: I love this subject! (I also enjoy both shows, for slightly different guilty-pleasure reasons.) While I might challenge your assumption about the number of country vs. hip-hop fans, the real issue here is the novelty of seeing the hip-hop/urban culture world depicted so lavishly and with such vivid melodramatic energy as on Empire. All hail Taraji P. Henson as Cookie! Nashville could use a character like that; Juliette is an entertaining spoiled diva, for sure, but even she is constrained by the show's need to teach its characters life lessons all the time. I've been surprised as well that Nashville didn't pop more in the ratings, but part of that could be that network TV isn't exactly shy about embracing the country culture, from Blake Shelton's scene-stealing ways on The Voice to all of the country-music specials and multiple country-music awards shows that seem to pop up every other week. Maybe there just isn't much of an appetite to see that world dramatized rather blandly at times (Rayna is one thing, but her family, especially her ex Teddy, can be so boring!). Empire has a propulsive exuberance (reflecting the music it celebrates) that the more doleful Nashville could learn from, although I get a kick out of its earnest corniness at times, and I remain curious where they're going to take the story of closeted gay rising star Will Lexington. (Imagine if he and Empire's Jamal met backstage at the Grammys!) I know Empire will be around to entertain us for quite some time, and I hope ABC sticks with Nashville for at least another season, by which time maybe it can find more ways to bring more grit and gumption back to its storytelling.
---
Question: Is it just me, or is watching Better Call Saul's Jimmy McGill doing mundane things just about the most boring TV ever? After two episodes, I can see the writers still have the ability to knock your socks off (as in most of episode Tuco, uh, I mean two). But when they go back to his pathetic day-in, day-out life, I can't take it! — Mike
Matt Roush: I hope after Monday's best-yet third episode that your worries have been tempered that Saul will spend too much time on the mundane. The series needed to establish just what a sad-sack loser Jimmy McGill was, and it's pretty clear he couldn't stand it either, which is why he will eventually become the Saul Goodman we loved to loathe. Grounding the character in some sort of emotional reality (as Breaking Bad did with Walter White in the opening chapters) was also important, because I'm not sure I could watch an entire series built around Saul's hijinks, but watching this darkly comic and suspenseful origin story unfold is something I'm very eager to see continue.
---
Question: After 15 seasons, is it time for CSI to think about an exit strategy? CBS seemed to be rather in a hurry to wrap up the current season, ending with a mid-February season finale, and while the show appears to be perfectly capable of chugging along a while longer, I'm wondering if it's better to announce a final season of a TV show that was once must-watch appointment TV rather than watch the show undergo a slow and inevitable decline (if it hasn't already started). — Brian
Matt Roush: And for CBS to schedule the season finale against the mega-hyped Saturday Night Live anniversary special was another sign of how far this once-mighty franchise has fallen. (It was also George Eads's swan song, not that many seemed to notice.) Given the show's history, it would be dismaying (though not unprecedented: see original Law & Order) for CSI to just fade away if it weren't renewed for what might be a final season. And while I'm fairly confident it will be back for at least one more call of duty, I agree it makes sense for the network and producers to consider an exit strategy and promote a final season once they decide when that will be. A lot may depend on how well CSI Cyber performs when it launches in a few weeks.
---
Question: I am a great fan of The Mindy Project and its star Mindy Kaling, but this most recent season has left me struggling to get excited when the show pops up on my DVR. At the very least, I find myself fast-forwarding through more than the commercials. I have absolutely loved the way the Mindy/Danny relationship has progressed and their chemistry is fantastic. (Though, is there anyone Chris Messina doesn't have chemistry with? He's quickly becoming one of my favorite actors working in TV!) My issue lies with the supporting cast. Increasingly this season, it seems that the show has diverged within itself, almost as if the show is being written by two different writing teams. I know that writing teams regularly split up duties on A and B storylines, but here it's beginning to feel more and more like two different shows. (The second one seeming like a never-ending back-door pilot for The Ike Barinholtz Show. Just give the guy his own show. I mean, I won't watch it, but what the heck Fox? What do you have to lose?)
I was never super fond of Ed Weeks' Jeremy, but as of late his character has gone from amusingly grating to insufferable. It's like the whole supporting cast is re-written week-to-week to fit whatever cockamamie subplot they've come up with. This isn't a reflection on the actors. I've been a fan of Beth Grant (Beverly) since she mistook floating sex dummies for the rapture in Six Feet Under, and I'd love to see what Xosha Roquemore (Tamara) is really capable of. Adam Pally was certainly a glimmer of goodness, but that ship has sadly sailed. I had really hoped that the most recent twist would actually involve Danny and Mindy leaving NY and rebooting the show, finding a new groove, and leaving Schulman and Associates behind. I love the character Kaling has created, and I would just love to see her take a tighter reign on the universe her character inhabits. As a show that continues to struggle ratings-wise, they must be aware of the importance of bringing their A-game. I just fear that they're only bringing half their A-game. Thoughts? — Aaron
Matt Roush: I fear you're right, and nowadays a B-plus (and that's being generous) game won't really cut it. I'm only an occasional visitor to Mindy's world these days, and I would agree the Mindy-Danny dynamic is the main reason to watch—I never really embraced the ensemble, most of whom seem to be more interesting in cracking themselves up. But to think that Kaling doesn't have a tight rein on her own show's creative development seems off. She deserves credit where it's due, but also blame for what's not working.
---
Question: Hopefully you might know this. In the 1970s in late night, NBC had Johnny Carson, CBS had syndicated shows (I remember watching M*A*S*H, or The Odd Couple for instance, and a Friday movie), but what did ABC have? The first thing I can remember was the Fridays show which had Michael Richards, but that didn't start until 1980. With late night TV so important now, this got us thinking back to our childhood years, and nobody could remember anything from ABC. — Tom
Matt Roush: I'm sure Dick Cavett will be sorry to hear this. He might have been before your time, but this urbane conversationalist held court with an array of pretty amazing guests from 1969-72, but like nearly everyone else who tried to challenge Johnny Carson and The Tonight Show during the height of his reign, it was a fairly short-lived experiment. (The other big name who gave it a go in the early days was Joey Bishop with a 1967-69 series that featured Regis Philbin as his sidekick.) After Cavett, ABC was mostly a late-night wasteland through the '70s and '80s (with the notable exception of Ted Koppel's Nightline, of course). Bill Maher brought some notoriety with his Politically Incorrect show in the late '90s until he found even bigger success on HBO. But it took Jimmy Kimmel to make ABC a real late-night player on a nightly basis.
---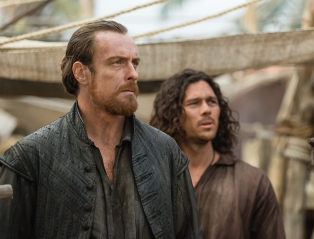 Question: I'm glad to have Black Sails back on Starz, but watching the Season 2 premiere I realized there needs to be a set end date or it will sink under its own weight. Assuming a spoiler warning is needed for the 132-year-old novel Treasure Island, there be spoilers ahead. We know at some point Captain Flint will amass a huge treasure, bury it on Treasure Island, betray and kill several members of his crew and retire to Georgia. We know John Silver will be down a limb or two. Billy Bones and the newly introduced Pew have arcs that need servicing, as well as others I'm sure. My question is: Do the show-runners have a number of seasons in mind to accomplish all of this, or is their plan to run as long as they can until being canceled, leaving us lacking important answers that any reasonable prequel needs to answer? — Martin
Matt Roush: Aargh, I wish I had a good answer for ye. But given that a third season (not announced as a final season) has already been ordered, I would think Starz and the producers will play this out for as long as it's successful, and given the nature of pay cable—in this case, Spartacus would be a good model—I'd bet when the time comes to wrap things up, they'll let viewers know and prepare an end point for the storyline as well. If that doesn't happen, you have my permission to keelhaul everyone involved.
---
Question: To address your recent comment about Agent Carter in an earlier Ask Matt, I find it very entertaining. I have been really surprised a couple of times by some twists, which is rare for me as a seasoned viewer. As far as the other agents, they're also fairly unpleasant to each other, so their attitude toward a woman in their midst doesn't seem that exaggerated. But what I really like is the strong, independent, kick-ass but sympathetic heroine who looks like a "normal" woman! Hayley Atwell is a gem. And with the limited run, I don't have to worry about cancellation either, so that's a plus. — Lenore
Matt Roush: All good points. I've become more engaged along the way, and Peggy herself is quite refreshing. All things told, one of the better place-holders in this age of year-round TV.
---
Question: Is there any chance of getting less McGarrett on Hawaii Five-0? Even after his yearly tortures, he refuses to take a day off. Enough with Super SEAL. It's probably too much to ask. In that case, how about any non-McG related H50 spoilers? — MissBop
Matt Roush: Well, that's a first. If you're not a McGarrett fan, why would you be watching? He is the franchise. But this did make me laugh, because you're absolutely right. It does become ridiculous over time. And a reminder for those sending in questions of this type: I don't do spoilers here. Don't believe in them. But if I hear McGarrett is actually taking a vacation, I'll do my best to give you a heads-up.
That's all for now. Please send questions and comments to [email protected], and we'll do it again soon.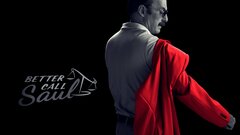 Powered by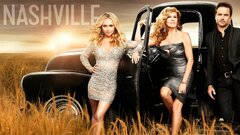 Powered by