Glee Wraps Filming Glee wraps filming
After six seasons, the Fox series called it a wrap early this morning. "It was a tough day," says Matthew Morrison. "I'm not going to cry now because I kind of got it all out, but it was a really tough day." PLUS: Glee stars shared photos from the final day.
20 years ago: Letterman bombed the Oscars
David Letterman was at his peak at the 1995 Academy Awards when he delivered his infamous "Oprah. Uma. Oprah. Uma. Oprah. Uma. Have you kids met Keanu?" joke.
Kristen Bell and Fred Armisen parody Birdman at Independent Spirit Awards
Featuring a cameo by Bill Hader. PLUS: Watch Paul Thomas Anderson rip awards sponsor American Airlines.
Walking Dead alum Laurie Holden is the latest addition to Chicago Med
She'll play an ER surgeon on the backdoor pilot.
Tower of London to host the Game of Thrones Season 5 world premiere
The castle famous for its executions is the perfect place to hold the premiere, on March 18.
SNL releases a sketch showing how ignorant New Yorkers are of SNL
Watch Kyle Mooney's bit he did for SNL 40 that was left on the cutting room floor.
See True Detective Season 2 photos of Colin Farrell and Taylor Kitsch in action
Check them out in an "intense" situation.
Shonda Rhimes: How Scandal's surprise comeback came together
"We had been thinking about the idea of him coming back actually for a long time," she says. "As far as I know, he immediately said yes. It was an immediate, 'Absolutely,' and then he and I were on the phone together, which was nice."
Jimmy Kimmel sings "Goodbye" to CBS' Late Late Show, before helping trash its set
Kimmel, Will Arnett, John Krasinski and David Cross helped send off the final Late Show under legendary producer Peter Lassally. The remaining Late Late episodes before Corden takes over are said to be pretaped.
James Corden hopes to do a Scandal-themed sketch with Kerry Washington
The Late Late Show host's first week of guests will include Washington, Will Ferrell and Kevin Hart, in addition to the previously announced Tom Hanks.
The Simpsons got the moon backwards
Or is Springfield actually located in the Southern Hemisphere?
MacGyver creator is launching a contestant to find a female to become The Next MacGyver
Lee Zlotoff and his MacGyver Foundation has teamed with the U.S. National Academy of Engineering on a contest to find a ideas for a new TV series in which a female engineer is the star.
3 Life Goes On stars to reunite on Hallmark Channel
Patti LuPone, Chris Burke and Kelly Martin will talk about their ABC series, the first to feature a character (Burke) with Down syndrome, on Home & Family.
A&E sues company making Duck Dynasty kites and toy ducks
The cable network claims it never received a cut of the profits from The Wish Factory, as was agreed upon.
American Horror Story's Ben Woolf upgraded from critical to stable condition
The Freak Show actor still hasn't woken up since being struck by an SUV mirror.
Walking Dead actor placed on a psychiatric hold after suicide attempt
Markice "Kesan" Moore, who played a prison survivor in three episodes of the AMC series, was found unresponsive Tuesday morning.
"Real" from VH1's Real Chance of Love dies of cancer
Ahmad Givens, 33, was diagnosed with colon cancer in 2013.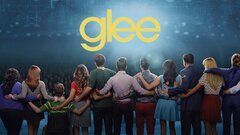 Glee
where to stream
Powered by