'Rick and Morty: Virtual Rick-ality' VR Game Blazing to Retail on 4/20
Never before has a product's release date synergized more perfectly with that product's target audience. Rick and Morty: Virtual Rick-ality, Adult Swim Games and Olwchemy Labs' virtual reality experience based on the network's hit sci-fi comedy, is scheduled to be released on 4/20 (nice). Adult Swim announced the release date—most definitely an intentional nod to the channel's uniquely chill position in pop culture—on Wednesday. The experience will be available on HTC Vive and Oculus Rift headsets for a price tag of $29.99 via Steam or Oculus Home.
See Also
Adult Swim dropped the premiere of 'Rick and Morty' without warning on April Fool's Day.
Inside the experience, players take on the role of a Morty clone, following Rick's instructions to solve room-scale virtual reality puzzles. Throughout the game, players will get the chance to explore the Smith house, Rick's garage and even portals to other dimensions.
A portion of the Rick and Morty virtual reality experience, set in Rick's garage and packed with references to jokes from the show, was available for fans to try out at last year's San Diego Comic-Con. For the full retail game, Adult Swim promises interactions with plenty of Rick and Morty specific items, from the humble Plumbus, which featured prominently in the Comic-Con demo, to "real fake doors!"
Rick and Morty Season 3, Returns Summer 2017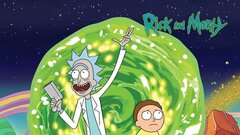 Powered by