Parks and Recreation Stars Lobbied Hard to Land Dream Guest Star Parks and Recreation stars lobbied hard to land their dream guest-star
Arnold Schwarzenegger was once in consideration, but cast members always had one person in mind to play the mayor. "It's something that we were dreaming about for so long," says co-creator Mike Schur, who credits the cast for last night's big surprise. "Aubrey (Plaza) fell into his circle in the film world and started working really hard at hooking him," says Schur. "Then Amy (Poehler) chimed in and Rashida (Jones) chimed in and at that point, I think honestly what happened is he started watching the show." PLUS: See series finale photos, and the final season's unusual episode structure actually worked.
John Oliver: "Hologram Jon" should take over The Daily Show
"Here's the thing," the Last Week Tonight host tells Jimmy Fallon. "How about Hologram Jon? Because he's said almost every word in the English language. If you can put Oliver Reed in a film that he wasn't in, surely you can just have Hologram Jon, like Tupac, hosting the show every night."
Without Brian Williams, NBC Nightly News is still No. 1
In its first official week with Lester Holt as anchor, Nightly News was tops in total viewers and in the demo, but NBC's lead is shrinking.
SNL's Cecily Strong: Comedians said I should reject the White House Correspondents' Dinner gig
"A lot of people say no because it's notoriously a very tough room," she tells Capitol File magazine. "I was encouraged by a lot of people to say no. Comedian people. They're like, 'It's the worst room, you even have to go after the funniest president.'"
Justified's Joelle Carter reacts to last night's surprise
She also defends last season's prison storyline: "It really did drive us into a corner that we had to get out of and it pays off."
MSNBC names Tom Colicchio food correspondent
The Top Chef judge will host a new show called "Stirring the Pot" and contribute to Morning Joe and The Rachel Maddow Show.
Ben & Jerry's gives Jimmy Fallon another ice cream flavor: The Tonight Dough
For Fallon's 1-year anniversary as Tonight Show host, Ben & Jerry's unveiled a new flavor that combines peanut butter cookie dough with chocolate chip cookie dough and caramel and chocolate ice cream. Fallon's previous ice cream, Late Night Snack, was discontinued. PLUS: Fallon and Taylor Swift go Jumbotron Dancing.
Amazon renews Mozart in the Jungle
Gael Garcia Bernal and the rest of his cast will be back for a 2nd season. PLUS: Amazon greenlights 5 new shows, including "The Man in the High castle" and "Mad Dogs."
Wheel of Fortune contestant solves puzzle with just 1 letter
Watch as contestant Rufus is able to guess "Championship Match" with one "T."
Here are the Mad Men guys and their sideburns from the final season
Roger Sterling looks straight out of the '70s.
Jimmy Kimmel takes over "ownership" of Chris Elliott from Letterman
With Dave retiring, Elliott says, "ownership of me automatically passes over to you."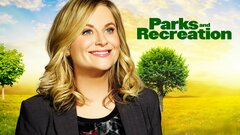 Powered by