Party On, SNL! 40th Anniversary Special Earns Huge Ratings
Early numbers for the Saturday Night Live 40th Anniversary Special are in, and so far the three-and-a-half hour spectacular gave NBC its top-rated primetime entertainment telecast (except post-Super Bowl programs) since the Will & Grace finale in 2006.
According to fast national ratings, the special averaged a 7.8 rating and 21 share among adults 18-49 and 23.1 million viewers overall from 8-11 p.m. ET. (The telecast actually aired until 11:30 p.m. ET, which means final national ratings will likely change.)
That also represents NBC's top-rated primetime entertainment special in 18-49 and most-watched since the Friends finale clip show on Feb. 6, 2004, and the top-rated Saturday Night Live primetime special in 18-49 since 2001, when it aired after a super-sized episode of Friends.
It's also the most-watched Saturday Night Live primetime special since the SNL Presidential Bash on Nov. 1, 1992. And it's the most-watched primetime entertainment telecast on any of the broadcast networks (excluding the Super Bowl and award shows) since Sept. 19, 2011, when Ashton Kutcher's first Two and a Half Men episode attracted 28.7 million viewers.
SNL40 did especially well with adults 25-54, averaging a 9.2 rating and 22 share. A pre-show red carpet averaged a 3.0 rating in 18-49 and 11.1 million viewers.
The special peaked at 8:30/7:30c with 26.2 million viewers and a 8.6 rating with 18-49. It easily won the night in every major demo, including teens. As a result, NBC smoked the competition for all of Sunday night, averaging a 6.6 in 18-49, compared to ABC (1.5), CBS (1.1) and Fox (0.8). It's NBC's top-rated Sunday night with entertainment programming since Jan. 25, 2004 (the night of the Golden Globes).
The SNL special was also a social media phenomenon, with 1.3 million Tweets seen by a total of 9.1 million people, according to Nielsen. Those Tweets came from 449,000 people and generated 188 million Twitter impressions. That's the most since September 1, 2013, with the Breaking Bad series finale on Sept. 29, 2013 in second place (127 million).
The SNL40 special opened with Jimmy Fallon and Justin Timberlake performing a medley of SNL's greatest characters, catch phrases and bits. Steve Martin open and closed the show, which also featured Amy Poehler, Tina Fey and Jane Curtin at the Weekend Update desk. Eddie Murphy's much-heralded return to SNL was anti-climactic, but Bill Murray singing "Jaws" with Paul Shaffer on keyboards was a highlight. Musical performances came from Miley Cyrus, Kanye West and Paul Simon, while sketches included fan favorites (well, fan favorites to some) "The Californians" and "Wayne's World." A pre-taped digital short about the cast cracking up during live telecasts, performed by Andy Samberg and Adam Sandler, was another highlight. We've gathered clips from some of our favorite sketches last night here.
In other ratings news Sunday night, the final 60 Minutes telecast featuring a piece by the late Bob Simon averaged 10.4 million viewers at 7/6c. The newsmagazine plans to pay full tribute to Simon on next week's episode.
This story was updated at 2pm ET to include social media data.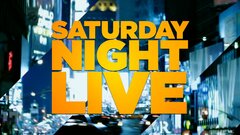 Powered by