Did Chloe Kill Adam? 'The Young and the Restless' Star Joshua Morrow Is Hot On The Trail
Murder most foul? The Young and the Restless's Nick Newman (Joshua Morrow) doesn't believe his brother Adam (last played by This Is Us star Justin Hartley) died in that exploding cabin last year by accident. In fact, he's certain that sperm thief Chloe (Elizabeth Hendrickson) is responsible. On the April 3 episode, Nick goes to the police with his suspicions. On April 4, he'll make sure Chloe gets stinko drunk at her bachelorette party and then confront her. Morrow gave us the intel.
What a mess! Chloe is BFFs with Nick's girlfriend, Chelsea (Melissa Claire Egan), and Chelsea is Adam's widow. How's this going down?
Chelsea doesn't want to hear Nick's suspicions. She doesn't believe Chloe is capable of murder. Chloe was a godsend to her, pulling her through some very dark times after Adam's death. But Nick has been thinking there's something funky about Chloe for quite a while, and now—after following her—he has incriminating evidence. So he gets Chloe sauced. He's not giving up.
Does Chelsea truly trust Chloe, or is she in deep denial?
I think there's a part of her purposely trying to ignore the suspicious circumstances, and some of it may be subconscious. Chelsea makes Nick swear he's going to drop it and he agrees, but then the next day he charges right into Paul's office and wants the case reopened.
Nick and Adam never got along, so why is Nick suddenly his brother's champion?
He feels a certain obligation to Adam because Adam asked him to look out for his son, Connor. And we're talking about potential murder here. Nick can't ignore that.
See Also
Which history will she keep and what will she cut. Plus: The first scene of the new era revealed!
Meanwhile, Chloe—who has been engaged to Kevin for, like, two minutes—is fast-tracking the wedding. To what purpose?
She thinks the walls are closing in on her and, if she and Kevin hurry and get married, they can run away together. She does truly love him so she's like, "Let's get hitched and run off and figure it out later." If they don't do it now, she may never get another chance.
As viewers know, Chelsea has a whopper secret of her own—that baby Christian is Adam's son, not Nick's. When will that time bomb explode?
Not for a long time, I hope. The fans seem to want Chelsea to either do the right thing and be honest with Nick or pay for her lie. They're praying she pays! I never understand why people need such quick resolution. If they don't think the Nick-Chelsea romance can work because she's hanging on to this big secret, well, maybe they've never seen a soap before.
I interviewed [Y&R headwriter] Sally Sussman when she returned to the show last fall and she was in no big rush for the Christian reveal. In fact, she suggested it might drag out for years.
Justin Hartley leaving Y&R kind of forced the hand on this. It's a fantastic story and if they feel they don't need to resolve it anytime soon, so be it. The writers have a plan. I trust that. Besides, if they unveil it now, it kills a major story they can tell if Adam isn't really dead and he comes back to the show. There's a method to their madness. I do believe they'll eventually bring Adam back. But who plays him is the million dollar question. I just hope, in the meantime, that the viewers give Chelsea a fair shake. In her heart, she's a good person and is clearly struggling with this [paternity] secret. She doesn't want to hurt anyone.
You're being wildly decent about this. Let's not forget that Nick's dad, Victor, is in cahoots with Chelsea to keep the truth buried.
My hope is that their motivation for this is 100 percent about Christian. Neither Chelsea nor Victor is trying to do anything devious. They are looking out for the welfare of that little boy. They both know the best thing is for Nick to raise him as his own, to look after him, to guide him through life. Because if this explodes, Nick is probably going to back away and who does that hurt the most? Christian! That's how Chelsea and Victor are justifying it.
Whoa. Nick's gonna back away if he learns the truth? Why would anyone think that? Nick's a standup guy.
Hey, I don't personally think he would run, but I'm guessing that's what Chelsea and Victor are afraid of. So they just keep things going the way they are.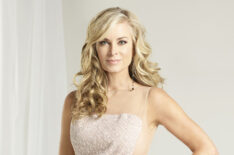 See Also
The soap and reality show star sits down for an in-depth
When the news broke that Joe Biden's son was having an affair with his dead brother's wife, I immediately thought of Nick and Chelsea and Adam and all those angry fans who weren't buying the Nick-Chelsea hookup.
It happens! I was watching this really cool documentary called Meru, about these two mountain climbers who were best friends and godfathers to each other's kids. One died in a terrible climbing accident and, a couple of years later, the other one fell in love with the dead one's wife and they now have an amazing life together. I don't think it's a crazy, outlandish thing at all. Two people who are grieving for the same person can latch onto each other and try to pick up the pieces together. I don't get the outrage over it, frankly. Adam and Chelsea were amazing together. The fans love their soap couples so much that they don't like a third party entering the situation. I get the uproar, but Chelsea and Nick didn't rush into this thing. There was a sadness and a reluctance. There was great hesitation to even admit they were drawn to each other. Missy played that beautifully. I'm a big fan of this story and I will tell it until they tell me to stop.
Maybe if you hold on long enough, Justin Hartley can return to Y&R when This Is Us ends its run…like in 20 years.
Or he'll probably get an even bigger series after that! [Laughs] Obviously, Justin is too big for us now but I know he really loved this job and that he would love to come back and play Adam again. I know it. But, again, I don't know what the rush is. I'm with Sally on this one.
Speaking of the writers, regime after regime has emotionally pummeled your character. Nothing ever seems to quite work out for achy-breaky Nick. What's it like being the Charlie Brown of Genoa City?
Charlie Brown! [Laughs] It's true. I guess the writers must feel I have the substance—and the shoulders—to handle it. Listen, on a soap being happy sucks. Nick's got a big heart and big hearts break. He cares very much. He falls in love so fast. And outside of having a slight issue with being monogamous, he's a really decent guy.
We don't have that many real heroes in soaps, which is weird.
Nick can certainly be considered one. I actually believe he's the ultimate good guy because he can deal with all this heartache and pick up the pieces and move on. He's fiercely protective of all the women in his life. I found myself very envious and jealous of Michael Muhney and Justin Hartley getting to play Adam, who is such a rich, layered, twisted character. But I love playing Nick. I think I was born to play him.
See Also
The annual awards ceremony will be held on Sunday, April 30.
What's with Nick wearing the same jacket, day in, day out? It's a hoot. And you never see that on a soap.
I'm not a clothes guy, but they gave me that coat and I dig it. I have one coat at home and that's all that I wear. I like to tell the Y&R wardrobe people that Nick is a minimalist. Everything is super simple with him. [Laughs] Including his brain.
He seems completely happy working in his little bar, as if in purposeful rebellion against his megamogul daddy.
I don't know…is Nick working? It seems like he just wanders around when he's at the bar.
Well, every once in a while he does grab a towel and wipe off the counter.
Yeah, but I think he's just killing time waiting for his next golf match. I like that Nick is highly unambitious and, at this point, he's pretty much roped his son Noah into running the day-to-day stuff. It makes Nick's relationship with Victor very interesting. I don't think the show goes far enough with that, because you just know Nick's new line of work is driving Victor nuts.
And art is mirroring reality. You're like the least ambitious star in daytime. How come?
My whole life has been about being a husband and dad, raising my sons, coaching them in sports, and Y&R allows me to do that. I see my actor friends go off and try to do other things—primetime, movies—but that's not me. I love my job. And, frankly, I'm a boring guy. I don't need fame. All I need is an occasional beer. By definition, an actor wants to play many roles, tell stories, do exciting things in exotic locales and whatever. But this job suits me. I've been doing it for 23 years now, and I've absolutely freaking loved every moment of it.
You mean you'll soon have one of those 25th anniversary parties on the Y&R set—the kind that get thrown for veteran legends like Eric Braeden and Doug Davidson and Mel Scott? How is this possible?
Not gonna happen. I'm not the kind of guy you throw a party for. I don't do that. I do not like things done in my honor. [Laughs] Just show up somewhere and buy me a Coors Light and I'm good to go!
The Young and the Restless, Weekdays, CBS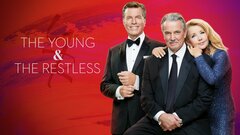 Powered by