Tears of the Clown: When SNL Made Us Cry
Saturday Night Live has given us plenty of laughs over the years, and a not-insignificant number of duds (no one bats 1.000), but every once in a while the show has given us the sniffles. Here are a few of those tear-inducing sketches.
"Don't Look Back in Anger," (March 11, 1978)
As it was airing, this was merely a darkly funny bit that had notorious partier John Belushi visiting his costars' graves, an old man now who'd outlived them all. "They expected me to be the first to go," he wheezes, and after listing various causes of death, he reveals the secret of his old age: He's a dancer. Four years later, though, Belushi died of a drug overdose, and the pre-taped sketch took on an eerily ironic quality.
---
"Dancing in the Dark," (April 22, 1978)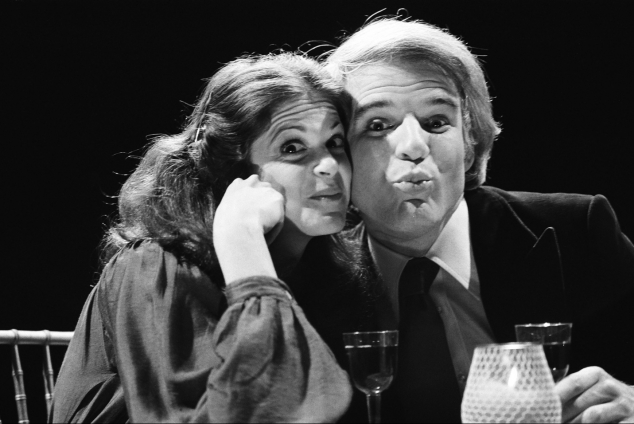 It's unfortunate that this number doesn't seem to be anywhere on the internet. (We even checked the Deep Web!) Steve Martin and Gilda Radner perform a dance that is by turns silly and beautiful, a bit full of playful chemistry and unexpected emotion. If you're in possession of the Best of Gilda Radner collection, you'll find it on there.
---
"Love Is a Dream," (December 17, 1988)
There's no joke here, really. It's a take on the black-and-white movies of yore, with their heightened emotions and exaggerated expressions; Jan Hooks is an old woman reminiscing about a past ball spent dancing with a princely type played by Phil Hartman. But Hartman's charm and Hooks' warmth, coupled with a sweeping score and impressive direction, make it so much more than parody. With no background whatsoever to these characters, you find yourself immediately swept up in their romance, and your heart breaks at the sight of Hooks' old woman turning away from Hartman after the dance has ended. The clip serves as the finishing touch on the Best of Phil Hartman SNL collection, and after Hooks passed away on October 9, 2014, Bill Hader and Kristen Wiig introduced a clip of her to close out Hader's first time as host on October 11.
---
Paul Simon: 9/11 Tribute: Mayor Rudy Giuliani and Lorne Michaels (September 29, 2001)
America was still reeling in the aftermath of the most horrifying terrorist attack on U.S. soil when it came time for SNL's 27th season to start. Lorne Michaels has said the show needed the voice of New York City to give his blessing, and after a stirring Paul Simon performance of "The Boxer," that's what Michaels got. "Can we be funny?" he asked of Giuliani, on stage with a couple dozen of the first responders. "Why start now?" was Giuliani's rejoinder.
---
"She's a Rainbow" (May 19, 2012)
Kristen Wiig had long since proved could do just about anything on SNL—one half of the Two A-holes, Target Lady, Kathy Lee. So when it came time to bid Wiig adieu in 2013, it was clear the cast was aware of the large hole she'd leave behind. Just before the traditional goodnights, musical guests Arcade Fire started playing "She's a Rainbow," with current and former castmembers and Lorne Michaels himself coming out to share a dance with her, seguing into a group jaunt to the Stones' "Goodbye Ruby Tuesday" (thanks, host Mick Jagger!). It was the perfect capper to an eight-year career and no, shut up, you're getting overemotional about everything.
---
Weekend Update: Stefon's Farewell (May 18, 2013)
About 75 percent of the fun of a Stefon bit on Weekend Update was Hader's delightfully varied inflections of bizarre Mad Lib-like descriptions of various New York "clubs." The other 25 percent was seeing which of those lines would break him. When Hader announced he'd be leaving the show after the May 18 finale, the show decided to send their Club Correspondent out in style, with a surprise wedding. This wedding had everything: Little people dressed as traffic cones. Coked up Gremlins. DJ Baby Bok Choy. Anderson Cooper. And! A rather moving platonic love story with Seth Meyers and Stefon.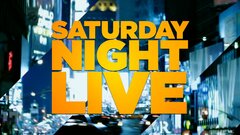 Powered by