Roush Review: IFC's 'Brockmire' Is a 'Comedy Home Run'
A public meltdown over his wife's sexual infidelities made him an internet cult hero—"Keeping it Brockmire" is still a meme 10 years later. But washed-up baseball sportscaster Jim Brockmire (Hank Azaria, in boozily debauched glory), who's been reduced to calling cockfights in Manila, is the last to learn that being a notorious trending topic may provide a rocky path back to the big leagues.
See Also
Matt Roush reviews two new Netflix offerings: '13 Reasons Why' and 'Five Came Back'.
This hilariously bawdy satire on the vagaries of viral-video infamy, based on a character Azaria created for Funny or Die, opens with Brockmire arriving in the waste-water backwater of fracking-wracked Morristown, Pennsylvania, where a motley team of bad-news boors await his whisky-soaked talents. Team owner Jules (a sensational Amanda Peet), who's strangely drawn to this "charismatic open wound" of a self-pitying jerk, hopes his comeback will boost her own money-losing venture. Tyrel Jackson Williams is charming as the internet whiz kid who gets how fleeting the fame cycle can be.
Brockmire deserves to click with viewers. It's a comedy home run.
Brockmire, Series Premiere, Wednesday, April 5, 10/9c, IFC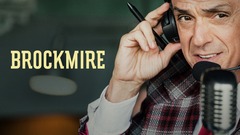 Powered by