Better Call Saul Tumbles 50% on Night 2 Better Call Saul tumbles 50% on Night 2
Without the benefit of The Walking Dead as lead-in, a big drop-off was expected in the Breaking Bad spinoff's regular timeslot. And 3.4 million total viewers on Monday is a 494% improvement over what AMC usually airs on Mondays at 10 pm.
Mistresses replaces Alyssa Milano with Jennifer Esposito
The former Blue Bloods star is joining Season 3 as the new mistress Calista, whom ABC says is "uber-fabulous and larger-than-life, with a wicked sense of humor and style. Calista is the Creative Director of a luxury fashion brand and has the high-class socialite lifestyle that goes with it."
Parks and Rec is suffering from rushing through its final season, plus the "Ron problem"
By airing two episodes a week, this season's storylines have felt hurried, as Jeff Jenson notes. Other problems this year, he says, include the disappointment with the "future shock" of 2017, Ron's disconnection from everybody else, and April and Andy becoming dull. PLUS: Watch tonight's Ron cold open that was cut for time.
FXX secretly aired a Winter Dragon pilot starring Billy Zane in the middle of the night
Based on The Wheel of Time fantasy novel series, Winter Dragon debuted at 1:30 am ET Monday morning.
John Travolta joins Kerry Washington and Jennifer Aniston as Oscar presenters
Will Travolta flub another name this year? PLUS: Jennifer Hudson added to performers list.
How about Savannah Guthrie as Brian Williams' replacement?
The Drudge Report claims the "Today" co-host's name "has emerged as the top replacement option" for Williams for Nightly News.
Netflix, Amazon, Yahoo say they have nothing to do with Happy Endings
ABC doesn't know anything about a possible revival, according to E! But what about TBS?
Check out Colin Farrell and Rachel McAdams on the set of True Detective
Paparazzi captured the two filming Season 2 on Monday.
Meagan Good joins NBC's Mr. Robinson
She'll recur on Craig Robinson's music teacher comedy, playing a high school English teacher.
Sons of Anarchy alum Ryan Hurst joins WGN America's Outsiders
He'll become a series regular on the Appalachian drama, playing a character named Lil Foster.
Patton Oswalt: A D-bag on the set of Justified!?
Timothy Olyphant tells Conan O'Brien that the show never had one A-hole, but there was one or two D-bags.
Disney XD orders docu-series Becoming from LeBron James
The NBA superstar is teaming with the producers of ESPN's 30 for 30 on a half-hour series that profiles inspiring athletes in each episode.
Orphan Black rolls out the first in a series of Season 3 teasers
Watch Sarah go face to face with a male clone.
Zach Braff apologizes for comparing Pharrell Williams to a Monkey during Grammys
"I love Pharrell," tweeted the former Scrubs star, in response to the backlash over his Sunday night tweet. "I thought the outfit he wore was similar to that of my bell hop outfit in Oz. I apologize."
Prude never expected anyone beyond her friends to hear the song. She's been watching the show for two years. (A Parks and Recreation fan, she immediately recognized Randy's voice as Ben Schwartz (in case you weren't sure what Jean Ralphio was busy with outside of Pawnee.) "What really drew me to the series was the quick writing style and the great voice acting," she says. "The comedy is incredibly self-aware and there are so many great references from older movies that I love catching." When her exercise in song-writing caught the creators' attention, she licensed it to sell to Disney for use in the show. She also scored a semester-long internship with Titmouse Studio, which creates the series.
"This whole experience has been incredible, inspiring, and definitely life changing," Prude says. "I'm so excited to actually see the episode."
Randy Cunningham: 9th Grade Ninja, Mondays, 8:30/7:30c, Disney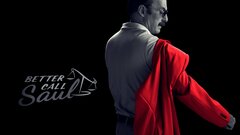 Powered by