Villains Rule as Once Upon a Time Returns
If Marvel superheroes can band together, why can't Disney villains? Once Upon a Time returns from its midseason break with the venomous Mr. Gold (Robert Carlyle)–banished from Storybrooke by his lady love, Belle (Emilie de Ravin)–seeking the companionship of three ladies of ill repute. But this is strictly business!
"Mr. Gold suffers from a bad case of hubris and, as a result, he lost everything," says executive producer Edward Kitsis. "But he's not the kind of guy who'll just accept that. He's thinking that maybe Regina [Lana Parrilla] isn't so crazy–that, if he can find the Author [of Henry's storybook], perhaps even villains can have their happy ending. But Gold is going to need other villains to help him out with that."
Enter the Queens of Darkness: Sleeping Beauty's Maleficent (Kristin Bauer Van Straten), The Little Mermaid's Ursula (Merrin Dungey), and 101 Dalmatians' Cruella De Vil (Victoria Smurfit). Viewers will learn, via flashback, how this trio of terror first came together in Fairy Tale Land. "We reveal that they are far worse than we think they are," Kitsis says. "Cruella, in particular, is aptly named." And, yes, the show will also explain why Maleficent, killed in dragon form in Season 1, then killed again as a dragon zombie in Season 2, is somehow still alive.
Back in Storybrooke, the townsfolk are in recovery mode after the chaos of the Frozen arc, but the calm won't last long. Regina, who has reclaimed her job as mayor, and Emma [Jennifer Morrison] will inadvertently release a prominent creature from Disney lore. But, unlike the snow beast from Frozen that terrorized Storybrooke last fall, executive producer Adam Horowitz says, "this monster is not just about wanton destruction. It will lead to a startling revelation about Emma–something that'll be huge news to the audience."
That's not the only hidden intel due to explode. Ginnifer Goodwin's Snow White saw little action in the months after the actress gave birth. "But now Snow and her Prince Charming [Josh Dallas] are back in a big way," Horowitz says. "They have a secret–and it's slowly eating them alive."
Once Upon A Time, Midseason premiere, Sunday, March 1, 8/7c, ABC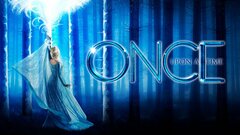 Powered by