'Lethal Weapon' Creator Breaks Down That Big Finale and Season 2 Teases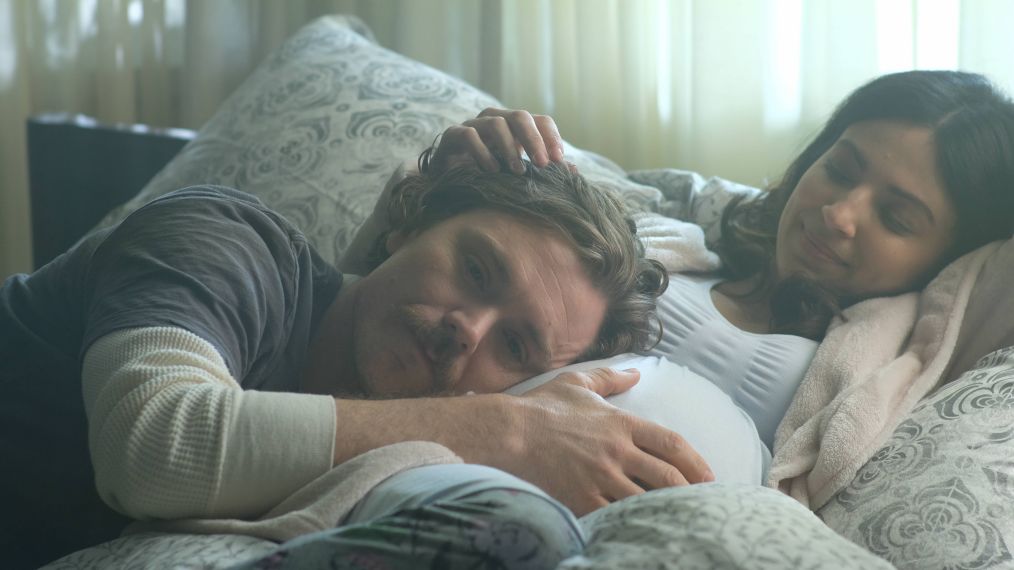 [Spoiler Alert: If you have yet to watch the season finale of Lethal Weapon, stop reading. Major plot points are discussed in the interview below.]
Detective Martin Riggs (Clayne Crawford) has been haunted all season by the death of his wife Miranda (Floriana Lima) and their unborn child, and going into the Season 1 finale of Fox's Lethal Weapon, it looked like he was going to finally get all the answers to his many questions.
But as the reboot of the classic film franchise has done all season, the Lethal Weapon finale was about more than catching one big bad. Instead, the finale delved into the core relationship of the show—Riggs and his partner Roger Murtaugh (Damon Wayans). With Riggs getting more and more reckless to finally bring justice to the people that were responsible for Miranda's death, Murtaugh had to think long and hard about whether he could be a part of Riggs descent.
But, even when Murtaugh was ready to trade Riggs in for a new, safer partner, we all knew the tough guys would find a way back to each other, right?
TV Insider went to series creator Matt Miller to breakdown everything that went down in the finale, whether we'll see guest stars Hilarie Burton (Palmer) and Thomas Lennon (Leo Getz) again, and whether that Riggs-Murtaugh torture scene was a nod to the first film in the franchise.
We've talked throughout the year about how Lethal Weapon has such an emotional core so it's not just about getting Miranda's killer but also the future of the Riggs/Murtaugh relationship.
That's really the core of the show. This whole season has been about these two guys and how far is Murtaugh willing to go to protect Riggs? And then Riggs does some pretty, tough things in the season finale. We get to watch Murtaugh, as he wrestles with that and ultimately he gets to this place by the end of the episode, where he realizes that without him, Riggs is going to die and he's not going to be able to let that happen. He has to protect him.
For people who have seen the finale, the last image of the season, which is Murtaugh in his car with a helicopter shot as we watch him drive across the border into Mexico, at the very beginning of the season I knew that was how I wanted to end Season 1. It was always kind of this very strong visual image in my mind that we were always writing towards.
Love that! The scene where Riggs is at the Murtaugh house and Trish says, "You're part of our family. We love you." That could have been a really sappy moment but it really resonated. Was it tough to find that tone so it would work properly for that moment?
Look, you've got to trust your actors and between the three of them—Damon, Clayne and Keesha – I knew that they would be able to handle that scene. That's the fun of writing this show. It's not just bad-guy of the week and catching bad guys in a procedural. We really get to dive into some emotional stuff and I think the people that watch this show, they know we're going to catch bad guys. They know we're going to do some stunts. They know there'd be banter between the guys, as there was in the movies but they are surprised by the more emotional beats. Certainly there's a risk but that's sort of the fun of writing a show like this…we're always trying to push ourselves to see how interesting we can make the show. And certainly it's not going to work all the time, but I think in that moment it did.
Was it always the plan to have Miranda's father (Tony Plana) be ultimately responsible for Miranda's death?
Yes! The whole plan from the beginning of the season was that her father was involved, unwittingly of course, but that her death was a result of something he had done. The whole idea was that Riggs was going to believe, at some point, he was related to this thing. There's that scene in the Christmas episode where Riggs goes to Tito Flores (Danny Mora) and says, "Did you kill my wife?" Tito Flores says, "You weren't that important in Texas and you're not that important now" He was actually telling him the truth then, because she wasn't killed for something that Riggs had done, but for something that her father had done.
So the torture scene with Riggs and Murtaugh, was it an intentional throwback to the first Lethal Weapon movie where Danny Glover and Mel Gibson are both tortured?
Yes, one-hundred percent. We tried to forge our own path this season by not staying too close to the movies but then we have little Easter eggs for the fans. Obviously we brought back Leo Getz (Thomas Lennon) and the action sequence, at the end of Season 1 is designed to be reminiscent, an homage, to the original movie. In that one it was Riggs who was getting electrocuted and in this one we just flip it and we have it be Murtaugh who's being electrocuted with the defibrillator. And it relates to the fact of him having a pacemaker, which we had set up in an earlier episode.
Can a pacemaker really survive that those kinds of jolts?
[Laughs] I think we've got to take a little license there but I'll say that he was starting of the defibrillator very low, because he didn't want to actually kill him at first. His job was to torture him so that Riggs and he would talk. I think he's purposefully trying to keep him alive at the beginning.
Will we see Hilarie Burton again in Season 2? She and Clayne had such a great chemistry.
Yeah, definitely. I love Hilarie and I would love for her to come back in Season 2. She and I have spoken about it and she's totally game. It's literally a logistical question, because she has a kid and they live in upstate New York and her husband (Jeffrey Dean Morgan) is on The Walking Dead. I have to write the story to accommodate her calendar, which I'm more tan willing to do so I'm very hopeful she'll come back in Season 2.
And Thomas Lennon as Leo Getz? Will he be back?
Yes. Same thing with Hilarie. I've spoken to Thomas about it and I would love, love, love for him to come back. I think he was amazing! So our plan is certainly to bring him back.
Since we're left on something of a cliffhanger with Riggs and Murtaugh in Mexico, will you wrap up the Tito Flores chapter pretty quick? Or will it lead into another mythology?
I don't want to give away too much but the idea is to make it a satisfying entry into Season 2 so we don't feel like we've short shrifted the audience. A season premiere is almost like a reboot of a show so that's what we're going to intend to do with our first episode.
Lethal Weapon, Wednesdays, 8/7c, Fox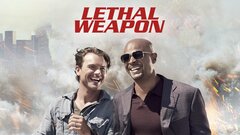 Powered by