Wildcat Steffy Zip Lines to Her Australian Wedding on 'The Bold and the Beautiful'
The girl sure knows how to make an entrance. The last time The Bold and the Beautiful's Steffy Forrester (Jacqueline MacInnes Wood) married Liam Spencer (Scott Clifton), she zoomed up the aisle on a motorcycle. But when the two wed again the week of March 20—in scenes shot in Australia for the soap's 30th anniversary—Steffy won't be quite so genteel. This time, she'll zip-line into the ceremony from the top of the iconic Sydney Opera House!
"What can I say? Steffy is an adrenaline junkie," states Wood. "She's not about to show up at her wedding like a normal bride. She'll ultimately have her princess moment, but she always wants to push the envelope by doing something dangerous—as if there's not enough drama in her life already."
Embarking on her fourth marriage in five years, young Steffy—co-CEO of the world-famous Forrester Creations fashion house—is being stalked by publicity whore Sally Spectra (Courtney Hope), who is trying to get her tacky little startup fashion firm on the map by creating a media splash at Steffy's expense. "Sally will show up at the wedding uninvited," reports Wood, "and it brings out the worst in Steffy. And the worst can be very dangerous these days if it gets out on social media. It can blow up big and go around the world in a heartbeat."
See Also
Michael Logan makes his picks for the year's top daytime drama performers.
Just how seriously should we be taking these nuptials? After all, Steffy has been switching back and forth between Liam and his brother Wyatt (Darin Brooks) for years.
"There will always be a triangle of some kind—you can only stay happy for so long on B&B—but Steffy has found a happy place with Liam," Wood insists. "She knows that he's her soulmate. She wants a happily ever after with him and, in her mind, that's locked down. Now she can focus her attention on ruining Sally's plans for success!"
Clifton seconds that emotion. "If Steffy and Liam don't stay happy for a while we devalue the drama," says the actor. "In soaps, there's never a happy ending, but there is a happy midpoint and that's where we're at. The audience needs that breather. It's like a sigh of relief." But that doesn't mean Wyatt is out of the picture. "There's the Steffy-Liam camp and the Steffy-Wyatt camp so some part of the audience is always pissed off at us," observes Clifton. "I have no idea what's coming for Steffy and Liam, but I suspect something will go terribly wrong at some point. And that's what we want."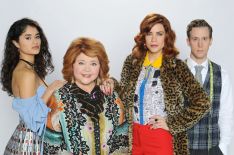 See Also
Sally Spectra is back! Well, sort of.
But, for now, it's all going south—in a good way. B&B took 11 of its top players on the remote to Australia, where the soap is a massive hit—so massive that paparazzi drone cams were sneaking photos of the wedding.
"There were hundreds and hundreds of people screaming and crying and wanting to touch us," says Clifton. "It was absolutely nuts!" And nothing at all like the U.S. "Stop at the supermarket on the way home from the studio and nobody gives a s–t," Clifton says with a laugh. "In L.A., everyone's an actor. But going to Australia was like going to another planet. We all got to feel like Brad Pitt!" The experience was both "humbling and ego-boosting," Clifton adds. "When we returned home, what we do felt much more meaningful. The trip really lit a fire under our asses."
The Bold and the Beautiful, Weekdays, CBS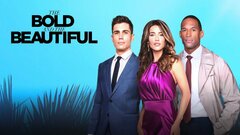 Powered by