NBC is Prepping a Chicago Medical Spinoff NBC is prepping a Chicago Medical spinoff
Following the success of "Chicago P.D.," "Chicago Fire" is poised to get another spinoff, with the 19th episode of the season introducing characters for a potential spinoff set in a Chicago hospital.
Mira Sorvino joins Stalker
The Oscar winner will play an FBI agent who once ran LAPD's Threat Assessment Unit, who returns to help the team out.
Laverne Cox is headed to The Mindy Project
The "Orange is the New Black" star will guest as Tamra's cousin who helps Mindy get her confidence back.
Brian Williams apologizes, admits he never was aboard a helicopter downed during the Iraq war
The NBC Nightly News anchor had been telling his helicopter story for years — he recounted it to David Letterman in 2013. "I made a mistake in recalling the events of 12 years ago," he said. "… I want to apologize. I said I was traveling in an aircraft that was hit by RPG fire. I was instead in a following aircraft."
How Missy Elliott joined the Super Bowl halftime show
Missy Elliott got involved months ago, says halftime show executive producer Ricky Kershner, who adds: "You don't always have to have a guest (for the halftime performance), but there was a moment where we had to get Katy into the harness for her flying finale, and Katy suggested Missy."
Gotham casts Milo Ventimiglia as "the Ogre"
The Heroes alum will guest as a "serial killer who has been preying on the young women of Gotham for nearly a decade."
"serial killer who has been preying on the young women of Gotham for nearly a decade."
Survivor winner Yul Kwon currently works at Facebook as head of its privacy program
The Season 13 champ landed his Facebook job after visiting the company for the PBS special "America Revealed." Now he's the face of the now-"privacy conscious" social media network. "We refer to ourselves as the privacy sherpas," says Kwon, who adds that his diplomacy skills that he used on Survivor have become important for his job.
The Mentalist twist, explained
Wednesday's episode had been planned before the season started.
Syriana ex-CIA agent's Perfect Kill assassination book is set for a TV adaptation
Imagine TV is adapting "The Perfect Kill: 21 Laws For Assassins" by decorated CIA agent Robert B. Baer, who was the inspiration for George Clooney's Oscar-winning portrayal in "Syriana." According to Deadline, "The show will focus on plans to eliminate people in power in foreign countries who are considered a danger to America or threaten to destabilize other countries."
SNL cast members interview each other
Gotham magazine set up one-on-one interviews with each of the current cast members, starting with Kyle Mooney's interview with Cecily Strong. PLUS: What it was like to cover SNL's 1st season, and Five-Timers Club members reflect on their time hosting.
Jenna Elfman nabs a Fox comedy pilot role
The Dharma & Greg alum will play a working mom who constantly competes with her stay-at-home sister-in-law.
Switched at Birth tackles the campus rape controversy
The ABC Family series is in the midst of a multi-episode arc that parallels the recent news stories of universities finally dealing with the climbing rates of campus rape.
Why do TV characters who watch TV depicted as being miserable?
As Benjamin Hart notes, "These days it seems that whenever TV characters plop down in front of the television, it's a kind of shorthand for the tedium and misery of their lives. The activity carries a whole host of sad connotations: emptiness, stupidity, loneliness."
Parks and Rec predicts the New England Patriots will be embroiled in a "RobotGate" scandal in 2017
"None of our players are robots," last night's episode quoted head coach Bill Belichick as saying.
Empire's secret to success: It's big, black, beautiful — and it has Cookie
Taraji P. Henson's Cookie is "the greatest character to have slithered across our TV screens in a very long time," says Kevin Fallon. But she's not the only reason the Fox series has become a hit. "The show is total nonsense," he adds. "It's also endlessly fun, captivating, and, thanks to the tragic emotional core of Jamal's coming out story, surprisingly moving. As a TV success story, its rise has been unparalleled. There have been countless thinkpieces attempting to parse out why, but the answer is actually quite simple: it's big, black, and beautiful—in every glorious, celebratory sense of those three words." PLUS: Examining Empire's fashion, prof says "Empire" is "from the black experience and speaks to it," and why Empire should dump its badly outdated soundtrack.
Congressman agrees to pay for his Downton Abbey-inspired office, says: "Haters are gonna hate"
U.S. Rep. Aaron Schock's office was remade in the Abbey style for free, according to his interior designer, which prompted an ethics complaint. But Schock says he'll pay for her services once he receives an invoice.
The View loses a top producer — was he fed up?
Co-executive producer Brian Balthazar is gone and moving to HGTV after six months amid rumors that he was upset over the "war of the Rosies."
HBO orders Insecure pilot from Larry Wilmore and YouTube star Issa Rae
Rae, the star of The Misadventures of Awkward Black Girl,will bring her "awkward experiences" to HBO.
John Oliver's Season 2 promo contains a pony, multicultural twins and a baby
Oliver promises Last Week Tonight will stay "basically the same" on the 2nd season.
TLC's Who Do You Think You Are? will explore the roots of Josh Groban, America Ferrera, Melissa Etheridge
Scandal's Tony Goldwyn will also be part of Season 6, which will also include Angie Harmon, Julie Chen, Bill Paxton and Sean Hayes.
Joelle Carter talks about her latest Justified development
"It's a cat and mouse game right now," she says.
Is TV product placement dying?
Advertiser interest in product integration seems to have waned. For instance, ABC's "Selfie" was perfect for product placement. But there was zero interest.
Why Oxygen's Street Art Throwdown is so terrible
Oxygen's new graffiti reality competition is a bad starting point for anybody interested in street art and graffiti.
SNL alum Finesse Mitchell reunites with Lorne Michaels for HBO's Brothers in Atlanta
Mitchell, a Saturday Night Live cast member from 2003 to 2006, has joined the pilot from Michaels and former Jimmy Fallon writers/performers Diallo Riddle and Bashir Salahuddin.
Scott Porter is becoming a dad
The Hart of Dixie star and Friday Night Lights alum and his wife Kelsey Mayfield are expecting their first child.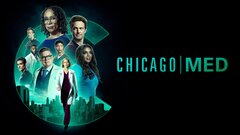 Powered by