What's On: ABC's 'American Crime' Returns for What May Be Its Most Timely and Dramatically Devastating Season
American Crime (Sunday, 10/9c, ABC): The spirit of John Steinbeck informs the third season of this incredibly timely and powerful anthology drama, which has wrath to spare in its dissection of an economic system that victimizes those on the margins of society and too often forgotten. With a broad and sorrowful perspective that identifies with undocumented field workers trapped in indentured and inhumane servitude as well as a North Carolina farming family forced to cut corners to stay competitive, American Crime is as bleak as network TV allows. And yet there is hope amid the hopelessness, as two-time Emmy winner Regina King returns as a social worker taking young prostitutes off the mean streets. Felicity Huffman, another Crime repertory player, also scores as a corporate farmer's wife who refuses to ignore the abuses. A refrain of "Go do some work" provides an ironic counterpoint, but there's no question American Crime does great work. (Not to be confused with FX's American Crime Story, which returns next year with a miniseries dealing with the Katrina tragedy.)
The Vampire Diaries (Friday, 9/8c, The CW): Nina Dobrev returns to close out the supernatural saga after eight seasons, in the dual roles of villainous Katherine and her more sympathetic doppelganger Elena, while brothers Damon (Ian Somerhalder) and Stefan (Paul Wesley) fight one last time to save Mystic Falls. A "Forever Yours" series retrospective precedes the series finale at 8/7c. And in a cosmic coincidence, this Friday is 20 years to the date that The WB's classic Buffy the Vampire Slayer aired. How time flies when you're immortal.
Feud: Bette and Joan (Sunday, 10/9c, FX): The tension mounts on the set of What Ever Happened to Baby Jane? in the second episode of this deliriously entertaining docudrama, but even as Bette Davis (Susan Sarandon) and Joan Crawford (Jessica Lange) wage war, the real enemy lurks in the corporate suites of the studio, where Jack Warner (Stanley Tucci) instructs director Robert Aldrich (Alfred Molina) to keep them at odds, even if that means feeding the vulture gossip press, embodied by the ruthless columnist Hedda Hopper (Judy Davis)
Inside Weekend TV: Streaming premieres include the second season of Judd Apatow's rom-com Love (Netflix), where odd couple Gus (Paul Rust) and Mickey (Community's Gillian Jacobs) struggle with commitment; and Amazon's darker than dark Hand of God launches its second and final season, with Judge Pernell Harris (Ron Perlman) on trial for a cop's murder. … Disney animation fans can let their hair down with the movie sequel Tangled Before Ever After (Friday, 8/7c, Disney Channel), with Mandy Moore and Zachary Levi reprising their roles, in advance of ther premiere on March 24 of Tangled: The Series. … The Showtime sports documentary Perfect in '76 (Friday, 9/8c) relives the perfect season in 1976 played by Bobby Knight's Hoosiers, from my alma mater Indiana University. … Jon Cena will be dodging slime as host of Nickelodeon's Kids' Choice Awards (Saturday, 8/7c), with musical performances from Little Mix, Machine Gun Kelly and Camila Cabello. … While fans wait for NBC to schedule a new season of The Carmichael Show, HBO showcases its star in a new standup special, Jerrod Carmichael: 8 (Saturday, 10/9c). … Scarlett Johansson joins the rarefied ranks of the five-timers' club when she returns as guest host for NBC's Saturday Night Live (11:30/10:30c). Lorde is the musical guest. … Elizabeth (Téa Leoni) is in a real pinch on CBS's Madam Secretary (Sunday, 9/8c) when the new Philippines president (Joel de la Fuente) makes a pass at her during a high-level negotiation. Would a slap be appropriate?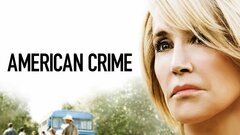 Powered by