Neil Patrick Harris Jokes About Oscar Nominees Looking 'So White' Neil Patrick Harris jokes about Oscar nominees looking "so white"
In what could be a preview of Harris roasting the lack of diversity at the Academy Awards, the Oscar host last night tweeted, "They all look so white! #toosoon" while posing in a selfie at Monday's Oscar Nominees Luncheon.
CBS yanks The McCarthys
The freshman Boston family comedy appears to be canceled after failing to find an audience on Thursday nights.
Marvel teases the trailer for Daredevil
Marvel is offering a 15-second glimpse of the trailer for the Netflix series, which debuts on Wednesday.
Does IMDb spoil the Game of Thrones Season 5 finale?
A new cast listing has breathed new life into an old fan theory. PLUS: Minecraft fans create WesterosCraft with narrator "Bran Stark," and The Mountain shatters a 1,000-year-old record.
USA orders Carlton Cuse's Colony starring Josh Holloway and Sarah Wayne Callies
Holloway will reunite with the former Lost boss in an alien occupation drama set in Los Angeles.
Comedy Central's Night of Too Many Stars to feature Larry David, Jon Hamm, Louis CK and more
The annual Jon Stewart-hosted event will be shown on March 8.
Lindsay Lohan and mom Dina sue Fox News for defamation over cocaine allegation
Sean Hannity is also named in the suit over a comment on his show by contributor Michelle Fields accusing the mother and daughter of doing cocaine together.
Jack Nicholson never hosted SNL, so why was he invited to the 40th-anniversary special?
Turns out Nicholson, who has cameod on "Saturday Night Live" before, is pals with Lorne Michaels, and that's enough to get an invite to the Feb. 15 telecast.
Rosie Perez returns to The View for the 1st time following rumors of her exit
"We are back as we were originally. This is The View," said Whoopi Goldberg in welcoming her back.
Video shows Katy Perry's Left Shark rehearsing in the parking lot
Here's proof that the Left Shark actually practiced before failing to keep up with the Right Shark at Super Bowl halftime.
The Walking Dead unveils the midseason premiere's opening scene
Check out Rick and Noah in this two-minute sneak peek.
ABC authorizes Jimmy Kimmel to invite Rob Gronkowski on Dancing with the Stars
The New England Patriots tight end says he'd seriously consider going on Dancing this spring. PLUS: Gronkowski reads erotic fan fiction on Kimmel.
GMA flies a drone live over an active volcano
Good Morning America's live footage of a volcano Iceland spewing lava might be a morning show first.
The Bold and Beautiful star breaks both legs after a car runs over her
A car on Monday veered onto the sidewalk and pinned Linsey Godfrey underneath, before bystanders rescued her.
Breaking Bad's RJ Mitte is becoming a DJ
The former son of Walter White is set to launch his DJ career in NYC in April.
Michaela Watkins to star in a Hulu Casual comedy
The Trophy Wife and SNL alum will star in a dysfunction family comedy about a brother and sister who are both single and trying to enter the dating world.
Taylor Swift freaks out when Mariska Hargitay and Ellen Pompeo posed for an Instagram pic for her
"OH. MY. GOD," Swift tweeted of Hargitay's photo. Swift is such a big fan of both actresses she named her cats Meredith Grey and Olivia Benson.
Falling Skies' Sarah Carter goes Rogue
She'll play a mid-level DEA Agent opposite Thandie Newton and Cole Hauser on Season 3 of the DirecTV series.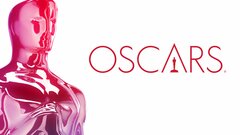 Powered by