Jill Receives a Shocking Letter From the Grave on 'The Young and the Restless' (VIDEO)
Forget Bette and Joan: This is a feud for the ages! The deliciously bitter rivalry between Jill Foster (Jess Walton) and Kay Chancellor (Jeanne Cooper) on CBS's The Young and the Restless will take a startling turn during the soap's March 2 episode—more than 40 years after that rivalry began!
Here's what goes down: Jill, fresh from a heart attack, has just received a letter from Kay, who has been dead nearly four years. The mysterious missive contains Kay's stunning admission that her ex-husband Phillip Chancellor—whom the two women once fought over like crazed bobcats—was very much in love with Jill. For longtime viewers, that's huge!
How will this new intel impact the ailing Jill? Expect lots of cool flashbacks during the episode, plus a surprise visitor. Here's an exclusive preview: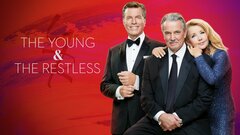 Powered by