What's Worth Watching: Austin City Limits Rocks All Night
Austin City Limits, "The Black Keys/J. Roddy Walston & The Business" (Saturday, Jan. 31, 8/7c, PBS)
Ever since its very first episode in 1974 featuring Willie Nelson, Austin City Limits has been the premiere television showcase for artists spanning all genres, from rock to country to jazz. The Peabody Award-winning show's 40th season celebration continues tonight as contemporary rockers The Black Keys take the stage at the iconic Moody Theater in the heart of the Texas capital. Their 30-minute set, featuring hit songs "Fever" and "Little Black Submarine" is then followed by a blistering performance by the Virginia-based group J. Roddy Walston and the Business. Rock on!
Episode 6, "Heckler/Cop Movie"
This one is all about interactions, from a heckler to an annoyed Matthew Broderick to a bodega cat, each of which is a hilarious disaster in its own right.
Episode 13, "Night Out"
"Depressing" is a word that can get thrown around with Louie a lot, and it's not an entirely unfair assessment. After all, Louie finds himself in some terribly sad situations, be it of his own volition or the fault of those around him. But bittersweet is more of an appropriate description, because for every gut-wrenching, tear-your-heart-out sequence in the show (and, boy, there are many), he always balances it out with something over-the-top hilarious or incredibly sweet. Case in point: how C.K. bookends the first season finale. At the beginning of the episode, we see his seemingly good date with a single mom disintegrate before our eyes (only to be followed by an even more soul-crushing night on the town); at the end, we find a happy, content Louie sharing an early-morning pancake breakfast with his daughters as the sun rises over Manhattan. If Louie hit plenty of dark notes in its first season, it ended on an awfully high one.
Season 2
Episode 4, "Joan"
If you needed yet another reason to miss Joan Rivers, just revisit this episode and watch these two comedy powerhouses go head-to-head. (The same goes for the Season 3 episode "Barney/Never" which features a memorable appearance from the late Robin Williams.)
Episode 6, "Subway/Pamela"
In addition to Louie's ongoing lopsided love affair with New York City (which is perfectly captured in the opening half, "Subway"), we get our first real insight to his lopsided love affair with his friend Pamela (played by the wonderful Pamela Adlon, one of the show's producers). In a tender, devastating moment, Louie reveals his true feelings for her while they're out at a flea market, and though she turns him down and then gives him the go-ahead (and he blows it), it's really only the beginning of their complicated relationship.
Episode 11, "Duckling"
Arguably the best of the series, this two-part saga about Louie's trip to Afghanistan to entertain the troops (while accompanied by a small duckling that was put in his backpack by his daughter) is as insightful about the military and the Middle East as it is touching.
Season 3
Episode 3, "Miami"
Louie has a knack for too much of a good thing, which is amplified when he steps out of his comfort zone and befriends a lifeguard during a trip to Miami. Of course, Louie overstays his welcome and leaves viewers as uncomfortably out-of-place as he is. While New York City is the perfect setting for Louie, it's always great when the show makes him explore new territories, literally and figuratively.
Episodes 4 and 5, "Daddy's Girlfriend, Parts 1 and 2"
Louie has featured countless memorable guest stars—Ricky Gervais, Melissa Leo, Chris Rock and Gaby Hoffman among them—but few have left quite as big an impact as Parker Posey, who played Louie's manic and ultimately doomed girlfriend Liz. From their whimsical, charming meeting in Part 1, to the crushing reality that unfolds in Part 2, these episodes brilliantly pick apart the complexities of love, loneliness, and mental illness.
Episodes 10, 11, and 12, "Late Show, Part 1, 2, and 3"
Louis C.K.'s show always part semi-autobiographical and showbiz exposé, and this three-part installment about Louie's attempt to become the next host of The Late Show covers both grounds. From the fittingly strange cameo by David Lynch to Louie's ultimately satisfying middle finger to Letterman, these episodes managed to crush dreams and feel hopeful all at once. Part 3 is definitely the best of the bunch, but it's imperative to watch them all together, in order.
Episode 13, "New Year's Eve"
This is an emotional roller coaster of an episode, to say the least. It starts off on a high with a hilarious physical comedy gag as Louie desperately tries to fix his daughter's Christmas gift; hits a devastating low when he encounters an untimely, tragic death; and discovers a whole new place altogether when Louie finds himself on an unplanned adventure to Beijing. It is funny, sad, sweet, packed with amazing guest stars (hey, Amy Poehler), and entirely unexpected. It's Louie in a nutshell.
Season 4
Episode 3, "So Did the Fat Lady"
Louie often deconstructs social norms and biases, but usually through our protagonist's perspective. This time around it was a woman named Vanessa (the incredible Sarah Baker) who goes on a date with Louie and delivers a devastating, accurate, and necessary monologue about the unfair bias against overweight women in society. Never mind the impressiveness of the single-camera shot, it's Baker's performance that makes this scene, and this episode, such a classic.
Episodes 10, 13, and 14, "Pamela: Parts 1, 2, and 3"
Season 4 of Louie took a somewhat different approach, making the majority of the episodes multi-part story arcs, from the six-episode "Elevator" saga to the two-part "In the Woods" flashback. While those are great in their own right, the three-part "Pamela" story stands out through the duo's dates at an art museum, under the stars, and in a too-small bathtub. Hopefully we'll find out in Season 5 what happened to these two, but "Pamela" left fans with a whole lot to tide them over in the off season.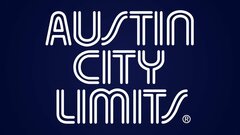 Powered by