9 Unforgettable Oscar Moments
Awards season is without a doubt, the source of many memorable pop-culture moments especially at the Oscars. In honor of the 89th Academy Awards ceremony, it is a perfect time to look back on some of these unforgettable moments. Some are triumphant while others are cringe-worthy, but they all share a similar uniqueness which sear them in our memories forever.
Below are TV Insider's nine favorite moments of Oscars past. Here's to hoping there are many more to add to the list when Jimmy Kimmel hosts the 2017 Oscars on Sunday, February 26.
Marlon Brando Boycotts
The Godfather actor requested Sacheen Littlefeather speak on his behalf at the 1973 ceremony where he was awarded Best Actor. The boycott was inspired by the mistreatment of Native American's in the film industry and beyond. This refusal to accept the Oscar is still considered one of the most infamous moments in Academy Awards history.
Sally Field's "You Like Me" moment
Misconstrued as a self-absorbed moment, Field's acceptance speech for her role in Places in the Heart, is among one of the most parodied and referenced in pop culture. Whether you've seen it or not, you have certainly heard her famous words, "You like me, you really like me," at some point in your life.
Roberto Benigni scales the seats
The Italian actor who won the Best Foreign Film award in 1999 for Life is Beautiful was anything but shy when accepting the honor. Benigni scaled the seats in the audience as a way of reaching the Oscars stage after Sophia Loren announced his name.
Ellen takes the selfie of the century
Selfies have become a ubiquitous part of our culture in recent years, so it wasn't a surprise when Ellen DeGeneres brought the trend to the Oscars. What was a surprise was her ability to take the "usie" to a whole other level with a star-studded snap.
Jennifer Lawrence trips
As if winning your first Oscar isn't enough to make you nervous, tripping on your way to to the stage sure doesn't help. Lawrence gaffe on her way to accept the award for Best Actress (Silver Linings Playbook) solidified her place in our hearts as Hollywood's most clumsy and relatable actress.
See Also
The 89th Annual Academy Awards will be held in Los Angeles on Sunday, February 26, and will air on ABC beginning at 8:30/7:30c.
Chris Rock sells Girl Scout cookies

The comedy king who hosted the 88th edition of the awards show promoted his daughters' troop by bringing them out to sell Girl Scout Cookies to the celebrity filled, Thin-Mint loving audience. We see you Morgan Freeman…
John Travolta introduces Adele Dazeem
The accomplished actor famously mispronounced Broadway veteran Idina Menzel's name when he introduced her at the show in 2014. Menzel was on hand to perform her hit song from Disney's Frozen,"Let it Go." The moment has been heavily parodied ever since.
Sidney Poitier makes history
By winning the Oscar for Best Actor in 1964, Poitier made history as the first African American to win in the category. Awarded for his role in Lilies of the Field, he was met with a standing ovation.
Leo finally wins gold
After years of surprising losses, Leonardo DiCaprio finally took home his first Oscar in 2016 for his role in The Revenant. In his speech, the environmentalist took the opportunity to bring awareness to indigenous populations and global warming.
The 89th Annual Academy Awards, Sunday, February 26, 8:30/7:30c, ABC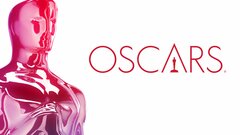 Powered by