Oscars 2017: What Time, Channel, Live Stream, Who's Nominated, Presenters and Performers
It's that time again, movie fans! The 89th Academy Awards ceremony airs Sunday, February 26, on ABC, with live coverage of red-carpet arrivals beginning at 7pm ET, and the ceremony kicking off at 8:30pm.
After the Oscars ceremony, at approximately 12:05am ET, Anthony Anderson (ABC's black-ish) will host a live, hourlong Academy Awards after-party on ABC. The next day, Feb. 27, LIVE With Kelly will air its annual LIVE's After Oscar Show, hosted by Kelly Ripa and Ryan Seacrest, at 9am ET in national syndication.
It should be a big, and potentially historic, Oscars night. The nominations for Oscars 2017 have helped the Academy of Motion Picture Arts and Sciences at least take a step in moving away from its infamous #OscarsSoWhite reputation that it has garnered based on past snubs of deserving minority actors and filmmakers. (Last year's Academy Awards host, Chris Rock, memorably lambasted the Academy on its lack of diversity in his opening remarks.) As some examples of the progress made among this year's nominees, Viola Davis (Fences), Naomie Harris (Moonlight) and Octavia Spencer (Hidden Figures) are up for the award in the Actress in a Supporting Role category; while in the Writing (Adapted Screenplay) category, three African-American screenwriters will compete for this award for the first time ever. Denzel Washington could also take home his third acting Oscar if he wins the Actor in a Leading Role category for Fences. In all, seven minority actors were nominated in the acting categories this year, tying an Academy record.
In another historical note, the crowd-pleasing musical La La Land has been nominated for 14 Oscars (including for two of its songs)—tying Hollywood classics Titanic and All About Eve. Damien Chazelle's film ran the table with wins in all of its Golden Globe nominations this year, and is a favorite to win most of its Oscars 2017 categories.
See Also
The 89th Annual Academy Awards will be held in Los Angeles on Sunday, February 26, and will air on ABC beginning at 8:30/7:30c.
And, given the historic times we are currently living through—and if other awards shows from this year are any indication—we probably can also expect some passionate, politically-tinged acceptance speeches over the course of the evening.
Aside from the history of the night, though, Oscars 2017 also looks to be a lot of fun. Jimmy Kimmel, who recently hosted the Emmys, will host the festivities. The starpower among not just the nominees, but also the presenters, performers and those just taking in the show, will be incredible, as always. Here are some key people and movies to watch for at Oscars 2017:
Oscars 2017
When will the 2017 Oscars air? Sunday, Feb. 26, 7pm ET Live (red carpet); 8:30pm ET live (ceremony begins)
Where can you watch the Academy Awards ceremony? ABC
Will the 2017 Academy Awards be live streamed online? Yes. The 2017 Oscars will be available for streaming on ABC.com and the ABC app.
Oscars 2017 Nominees in Major Categories (Click Here For Complete List of Nominees)
ACTOR IN A LEADING ROLE
Casey Affleck – Manchester by the Sea
Andrew Garfield – Hacksaw Ridge
Ryan Gosling – La La Land
Viggo Mortensen – Captain Fantastic
Denzel Washington – Fences
ACTOR IN A SUPPORTING ROLE
Mahershala Ali – Moonlight
Jeff Bridges – Hell or High Water
Lucas Hedges – Manchester by the Sea
Dev Patel – Lion
Michael Shannon – Nocturnal Animals
ACTRESS IN A LEADING ROLE
Isabelle Huppert – Elle
Ruth Negga – Loving
Natalie Portman – Jackie
Emma Stone – La La Land
Meryl Streep – Florence Foster Jenkins
ACTRESS IN A SUPPORTING ROLE
Viola Davis – Fences
Naomie Harris – Moonlight
Nicole Kidman – Lion
Octavia Spencer – Hidden Figures
Michelle Williams – Manchester by the Sea
BEST PICTURE
Arrival
Fences
Hacksaw Ridge
Hell or High Water
Hidden Figures
La La Land
Lion
Manchester by the Sea
Moonlight
DIRECTING
Denis Villeneuve – Arrival
Mel Gibson – Hacksaw Ridge
Damien Chazelle – La La Land
Kenneth Lonergan – Manchester by the Sea
Barry Jenkins – Moonlight
MUSIC (ORIGINAL SCORE)
Jackie
La La Land
Lion
Moonlight
Passengers
MUSIC (ORIGINAL SONG)
Audition (The Fools Who Dream) – La La Land
Can't Stop the Feeling – Trolls
City of Stars – La La Land
The Empty Chair – Jim: The James Foley Story
How Far I'll Go – Moana
WRITING (ADAPTED SCREENPLAY)
Arrival
Fences
Hidden Figures
Lion
Moonlight
WRITING (ORIGINAL SCREENPLAY)
Hell or High Water
La La Land
The Lobster
Manchester by the Sea
20th Century Women
Who is presenting at the 2017 Oscars?
Amy Adams
Riz Ahmed
Jennifer Aniston
Javier Bardem
Jason Bateman
Warren Beatty
Halle Berry
Sofia Boutella
John Cho
Matt Damon
Leonardo DiCaprio (2016 winner, Actor in a Leading Role)
Jamie Dornan
Faye Dunaway
Chris Evans
Michael J. Fox
Gael Garcia Bernal
Ryan Gosling
Salma Hayek
Taraji P. Henson
Samuel L. Jackson
Scarlett Johansson
Dakota Johnson
Dwayne Johnson
Felicity Jones
Brie Larson (2016 winner, Actress in a Leading Role)
Leslie Mann
Kate McKinnon
Shirley MacLaine
Janelle Monáe
David Oyelowo
Dev Patel
Seth Rogen
Mark Rylance (2016 winner, Actor in a Supporting Role)
Octavia Spencer
Hailee Steinfeld
Emma Stone
Meryl Streep
Charlize Theron
Vince Vaughn
Alicia Vikander (2016 winner, Actress in a Supporting Role)
Who is performing at the 2017 Oscars?
The following artists will perform the five Oscar-nominated songs:
Auli'i Cravalho joins Lin-Manuel Miranda to perform "How Far I'll Go," from Moana
John Legend will perform both "Audition (The Fools Who Dream)" and "City of Stars," from La La Land
Sting will perform "The Empty Chair," from Jim: The James Foley Story
Justin Timberlake will perform "Can't Stop the Feeling," from Trolls

Additionally, Sara Bareilles will deliver a special "In Memoriam" performance as the Academy remembers entertainment notables who passed away in the last year.
Oscars 2017, Sunday, Feb. 26, live coverage begins 7/6c, ABC
Live From Hollywood: The After Party With Anthony Anderson, Sunday, Feb. 26, 12:05am/11:05c live, ABC
LIVE's After Oscar Show, Monday, Feb. 27, 9am/8c, syndicated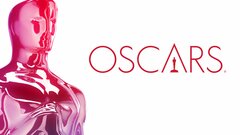 Powered by