Morgan Freeman to Jimmy Kimmel: Don't Bomb as Host of the 2017 Oscars (VIDEO)
ABC has released a new promo for the Oscars featuring host Jimmy Kimmel getting ready for the big night and receiving a pep talk from Morgan Freeman that takes a hilariously unexpected turn.
In the 30-second spot, Oscar-winner Freeman's dulcet baritone voice narrates that Kimmel's hosting duties of the 89th Annual Academy Awards are a chance "to become to toast of the town," or an opportunity for the late night host to bomb spectacularly.
Watch the promo here:
This new teaser follows the release of the third slate of presenters for Hollywood's biggest night. The newly announced presenters include Amy Adams, Riz Ahmed, Javier Bardem, John Cho, Dwayne Johnson, Felicity Jones, Leslie Mann, Janelle Monáe, David Oyelowo, Emma Stone and Charlize Theron.
They will join previously announced presenters, Halle Berry, Jamie Dornan, Chris Evans, Gael García Bernal, Samuel L. Jackson, Scarlett Johansson, Dakota Johnson, Shirley MacLaine, Kate McKinnon and Hailee Steinfeld on the Dolby Theater stage. Last year's winners, Leonardo DiCaprio, Brie Larson, Mark Rylance and Alicia Vikander will also present the iconic, golden statues during the ceremony.
In addition, Oscar-nominees Lin-Manuel Miranda, Sting, Justin Timberlake and 2014 Oscar-winner John Legend will perform their nominated songs during the 89th Academy Awards ceremony.
The Oscars, Sunday, Feb. 26, 8:30/7:30c Live, ABC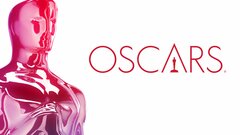 Powered by