Susan Flannery Previews Her Directing Gig on 'The Fosters'; Will She Ever Act Again?
She retired from The Bold and the Beautiful but certainly not from show biz. The great Susan Flannery—winner of four Emmys and a Golden Globe—is back in action after a lengthy break, but this time not as an actress. Flannery is directing the February 21 episode of the hit Freeform series The Fosters. We spoke with the soap opera icon, who rarely grants interviews, about her cool new gig. Is she done with acting? Could she be convinced to return to B&B as the ghost of Stephanie Forrester?
Well, it's about damn time! Your former B&B costar Joanna Johnson, who is now the exec producer of The Fosters, told me three years ago that she was determined to get you to direct over there.
And finally she said, "You are going to do it!" [Laughs] She wasn't taking no for an answer.
Why were you so reluctant? You directed a lot at B&B.
I also directed at Guiding Light and at Crystal Chappell's internet show Venice. I just didn't want to screw up. I said to Joanna: "I don't want to embarrass you and have them throw it in your face! I don't want to disappoint you."
And how was the experience?
Terrific. And here's the first thing I want to say about it: I do not understand why Teri Polo [Stef] isn't being nominated for acting awards. And that's no b.s. She's absolutely wonderful, and so is the entire cast. Those young ones are not afraid to take a chance. They really go at it tooth and nail. And Joanna gave me a really great, tight script with marvelous dialogue. Still, you can have the greatest script in the world but if the actors don't have chemistry you've got nothing. This show should be up for the People's Choice Award.
They didn't hand you an easy episode. It's jam-packed. Marianna goes into therapy. Callie's bio-dad shows up with his power attorneys and Stef is so freaked that Brandon is only now admitting he didn't get into Juilliard that she removes all the bedroom doors so the kids can't keep secrets.
And I totally understand her taking those doors off. I did that with my own daughter, Blaise, was she was younger. I mentioned that in the production meeting and everybody's head snapped around. I said, "I have lived this story!" [Laughs] I think parents across America are really going to relate.
So you're ready for more directing jobs?
Absolutely! I had a great time and would be happy to do more.
What about acting? Do you have any idea how much you are missed on the soap scene?
No, honey, I really don't. I have no clue.
It just ain't the same without you.
Well, that's very sweet. I know you mean it and I appreciate that.
But I bet you don't miss us. I hear your retirement is going splendidly. How have you been spending all that free time?
When I retired, people kept asking me that same question. "Gee, honey, whaddya do with yourself all day?" And finally, after about six months of that, I started staying "What's it to ya?" [Laughs] Now they leave me alone. Listen, I have a wonderful time. It's amazing how the days fill up. Right now I'm redecorating a home for some friends—painting, putting in new floors, the whole thing. I'm not getting paid or anything. I'm doing it because I love them. It's a lark. Let me tell you, retirement is nothing to be afraid of.
And you're a grandma now! Congrats.
My daughter now lives in Australia and I went down there for two months when my grandson was born to help her out with the baby. I brought along a camera and filmed the birth and made a little video.
Always the director!
It was incredible. And just the other day Blaise was hanging out with the cast of B&B when they were in Australia shooting some episodes. In fact, she and the baby are extras in one of the scenes. She's been around the show since she was two, so she knows everybody.
Who among the cast are you still in touch with?
I still see Alley Mills [Pam] and of course Katherine Kelly Lang [Brooke]. But that's about it.
Would you ever consider coming back as the ghost of Stephanie? There are a lot of Forresters who need haunting.
No, and I told them that when I left. I'm very happy with my decision. No regrets. You know, part of my choosing to leave had to do with the travel. I was coming down to L.A. from Santa Barbara and living in a hotel three nights a week. What made the final year workable was that sweet Rebecca Budig [General Hospital's Hayden], who is a really close friend, insisted that I stay at her house up in the Hollywood hills. Plus, everything changes in life. There comes a point when you just know it's time to get off the stage.
Your sendoff remains one of the great exits in soaps—if not the greatest. To watch Stephanie die so peacefully and gratefully in the arms of Brooke was powerful, sad, poignant, cathartic. It was everything.
Thank you for saying that. When I told [B&B exec producer] Brad Bell I was leaving the show I said, "I only ask for one thing. Please don't make me lie in a hospital bed and have all the actors come in, one by one, pull up a chair and go, "Okay, here's my Emmy reel!" [Laughs] To have Stephanie and Brooke together at the end was so right. Brad said, "You two are my great couple!" He wrote that final story with great imagination.
Will you ever act again?
I would do a great part if it came along in primetime or in film. But I have no desire to go back to daytime. Don't get me wrong. I loved doing it, but I've had this same conversation with Finola Hughes [GH's Anna], my other good girlfriend. In soaps, we're in there giving it a thousand percent, because that's how we are as professional actors, but with all the monetary constraints there is no polish. If you're two beats off in a scene and you need to do it over again, there is simply no time. You have to settle for less than your best. To that I say, where is the art?
Do you ever watch B&B, just out of curiosity?
Don't misunderstand this, but no. For me, it's out of sight, out of mind.
Well, just so you know, they keep your character's spirit alive and ornery. Her portrait will suddenly fall off the wall whenever Eric is doing something stupid with his love life. It's like Stephanie is still getting revenge.
And you know what? [Laughs] She should!
The Fosters, Tuesday, 8/9c, Freeform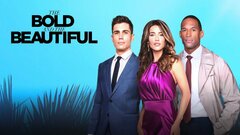 Powered by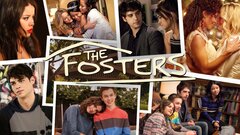 Powered by