Remembering WWE Legends George "'The Animal' Steele and Ivan Koloff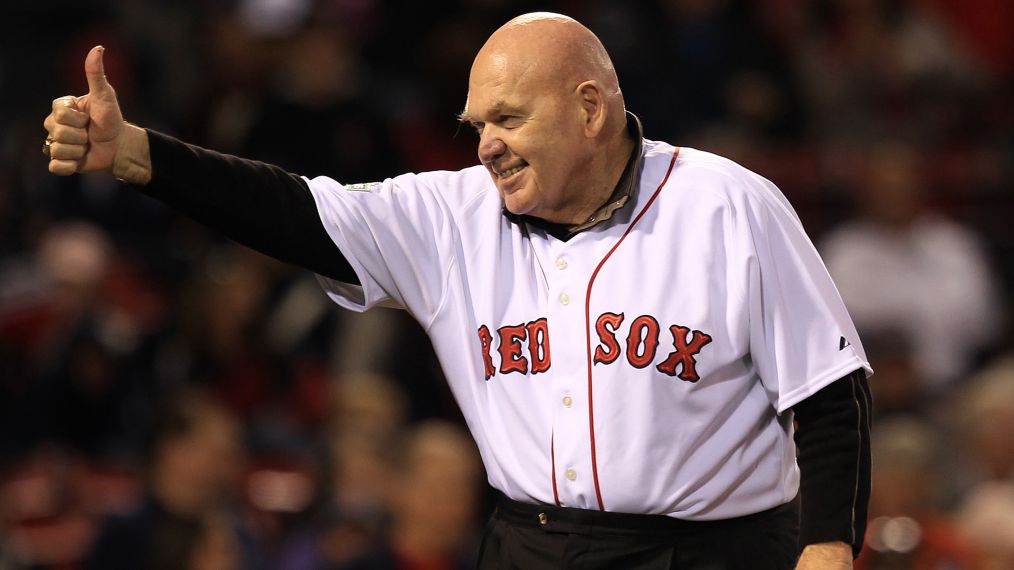 If you were a fan of WWE (then WWF) during the 1970's into pro wrestling's boom in popularity in the 1980's, then passing of George "The Animal" Steele and "The Russian Bear" Ivan Koloff hits extra hard.
Steele died on February 16 at age 79, and Koloff lost his battle with liver cancer on February 18 at age 74.
The two were legendary figures during a golden era stood out with their unique characters. Whether it was anger or adulation, Koloff and Steele knew how to garner strong reactions from fans.
"The Animal," real name William James Myers, lived up to his nickname with his colored tongue, tearing up turnbuckles with his mouth, hairy body and overall mannerisms. Steele had a great career, but will perhaps most be remembered for his storyline in 1986 with "Macho Man" Randy Savage. The jealous Macho Man became enraged after Steele's infatuation with Miss Elizabeth, his beautiful valet. This heated rivalry spilled over into 1987 with Steele playing an key role when Ricky Steamboat defeated Savage in front of more than 93,000 fans at WrestleMania III. The Intercontinental championship match is highly regarded as one of the greatest in the event's history. Steele was inducted into the WWE Hall of Fame for his contributions inside the ring and backstage in 1995.
See Also
The incredible life of the legendary Andre the Giant will be the subject of an upcoming documentary on HBO.
In other facets of entertainment, Steele will be remembered for his role in the Ed Wood, a Tim Burton 1994 film starring Johnny Depp. Steele portrayed a Swedish wrestler named Tor Johnson. The grappler didn't wrestle a full-time schedule for the most part, dedicating much of his professional life as a football and amateur wrestling coach and teacher. He is a member of the Michigan Coaches Hall of Fame, Michigan High School Coaches Association Hall of Fame and was honored when Madison High School named its football field Jim Myers Stadium. Those looking to learn more about Steele's double-life should read his book, "Animal."
Koloff would become one of the most hated performers in pro wrestling. Keep in mind this was a period when fans were so invested the heels or villains would have to encounter some serious heat, beyond arenas. Even though Koloff was presented as a Russian the personality, born Oreal Perras, was Canadian. The superstar shocked the pro wrestling world when he defeated Bruno Sammartino in famed Madison Square Garden for the then WWWF championship. The feud with Sammartino would be a big box office attraction. Amazingly enough, Koloff hasn't been inducted into the WWE Hall of Fame yet. Here's hoping this happens sooner rather than later because with his work in WWE and the National Wrestling Alliance (NWA), it makes him more than worthy.
RELATED: Sign up for TV Insider's WWE Newsletter
Much like Steele, Koloff was far from his wrestling persona in real life. In fact, the born-again Christian made appearances at churches and was an ordained minister. He used his fight with his own demons to help others. Fans looking to learn more should pick up the book, Is That Wrestling Fake?
It's been a sad time for pro wrestling fans as in 2017 alone Jimmy "Superfly" Snuka and Chavo Guerrero Sr. (Chavo Classic) have passed. Nicole Bass, Howard Stern personality and bodybuilder turned WWE performer, was taken off life support on February 17 at age 52. With the passing of so many within the industry, it's a reminder to appreciate your favorites while they are here. Go to a convention, take a photo with them and listen to their stories.
The WWE Network is a great resource to watch and relive classic moments and matches.