Mehcad Brooks Cast as Jimmy Olsen in CBS' Supergirl
Supergirl has found her love interest. Mehcad Brooks (Necessary Roughness, True Blood, Desperate Housewives) has signed on as Jimmy Olsen on the CBS drama project, ordered to pilot for next season.
Insiders confirmed the casting. Brooks will star opposite Melissa Benoist, who was tapped last week to play the lead role. Based on the DC Comics characters, Jimmy Olsen is a photographer at CatCo, where Kara Zor-El (Benoist) works. The reason why Olsen has been recently living and working in National City remains a secret.
In case you're not up on your fandom, here's the description for Supergirl: "Born on the planet Krypton, Kara Zor-El escaped amid its destruction years ago. Since arriving on Earth, she's been hiding the powers she shares with her famous cousin. But now at age 24, she decides to embrace her superhuman abilities and be the hero she was always meant to be."
Warner Bros. TV and Berlanti Prods. are behind Supergirl. Greg Berlanti and Ali Adler are writing and executive producing the pilot. Sarah Schechter is also an executive producer.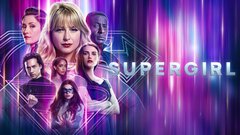 Powered by