Chicago Fire's Kara Killmer on Toughening Up
Even working in the bone-chilling Windy City winter hasn't dimmed Kara Killmer's enthusiasm for her role as paramedic Sylvie Brett on Chicago Fire.
"It's like joining clown school," says the Texas native. "Everyone's so funny–and so kind. They teased me when it went down to 45 degrees and I already had a blanket wrapped around me in between takes, but they never made me feel like the new person."
Killmer became a cast member earlier this season after the shocking death of beloved EMT Leslie Shay (Lauren German). Since then, her once-naive small-town character has toughened up–big-time. "Seeing a constant stream of burn victims, stabbing victims, and gunshot victims will do that to a person," says the actress, who praises real-life first responders who have to deal with this intensity all the time. "Some of the wildest stories we've done on the show, like the crazy guy with a tuning fork in his eye, are based on real cases!"
This hard-won emotional strength recently came in handy when Brett and her ambulance partner, Peter Mills (Charlie Barnett), were kidnapped by the henchmen of a vengeful mobster whose son died while in the paramedics' care. Even further tests await in
tonight's episode.
On an evening so frigid that the firehouse equipment is freezing up, Brett and Mills find themselves searching for a drugged-up, under­dressed girl reportedly wandering around an abandoned steel mill. "When Brett locates the girl, she's teetering on a rickety catwalk that's over an enormous pit filled with sharp objects," Killmer says. It's up to Brett to save the girl's life without losing her own.
"I don't know how [Brett] always gets herself into so much trouble," Killmer says with a laugh, "but it's very cool to play. In each episode, we're doing something exciting. It's like we're in a high-budget action-adventure film–every day."
The stakes will get even higher later in the season, Killmer teases: "Everyone at Firehouse 51 is going to be in danger, especially Lieutenant Severide [Taylor Kinney]." Brett's medical bag is already packed.
Chicago Fire, 10/9c, NBC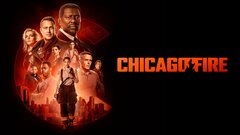 Powered by