Ron Perlman Says 'Hand of God' Has Been a 'Win-Win' for Him; Amazon Releases Season 2 Trailer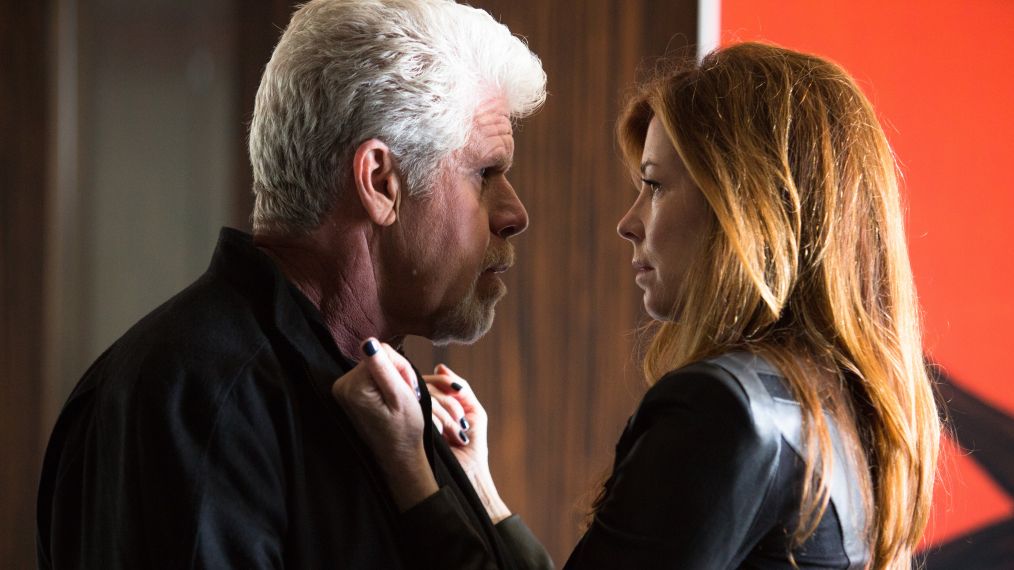 Although Ron Perlman tells TV Insider he finds it slightly frustrating that the "funky" (as he describes it) Amazon drama series Hand of God will not play out further after its 10-episode second season is released March 10, he has nothing but praise for the experience of starring in and co-producing the unique series, and for the streaming service that aired it.
"The Hand of God experience was Triple A-list from top to bottom," Perlman says, "from the beginning to the end. … We knew we needed to be in a place that was not averse to taking risks, and we found it [with Amazon]."
The Hellboy and Sons of Anarchy star is certainly not averse to taking acting risks himself, but even he admits he was a bit intimidated, at first, with playing Judge Pernell Harris in Hand of God.
"He's an emotional mess," Perlman explains about the complicated character. "He's emotionally in a completely compromised state throughout. And I wasn't sure whether I wanted to put myself through that as an actor. I mean, I'm 67 years old. I'm already collecting Social Security. I should probably just be in a rocking chair and ease my way out. But then there was the other angel that was sitting on the other shoulder that said to me, 'If you don't do this, you're a f**king p****y. How could you live with yourself if you knew you had the challenge of a lifetime as an actor and you ran from it? … So that's the angel that won out in the conversation, and I'm really glad. … I'm really glad because I so enjoyed the company that I was keeping in those two years. From all of the writers and producers to all of the cast. Just a phenomenal company of artists that I really got to know and love, and I really miss. So it was win-win, man, for me."
Check out Amazon's trailer for the second and final season of Hand of God, and you'll see that it appears Pernell has not become any less of the emotional mess Perlman describes.
You'll also notice some of the new season's themes, including "Judge Maximum" finding out what it's like to be on the other side of the judicial process after being charged with Shane Caldwell's murder, and Pernell's ongoing quest to find out how and why his dead son keeps coming to him. No longer buying much into the God explanation, Pernell now desperately seeks out the help of a neurologist, convinced that something must be wrong with his brain.
According to Perlman, the introduction of the neurologist was part of creator-writer Ben Watkins' overarching plan for the series.
"I think Ben's design was a five-year arc," Perlman says. "In order to put some sort of a rational, explainable bunch of names to what [Pernell is] going through was a brilliant conceit on Ben's part, because [Season 2] is the second phase of grief. … You're refusing to accept the possibility of something that's unexplainable. And I think that if we'd have been given the five seasons, this would have turned out to be more of a classically Biblical story than we were ever able to explore in the two years we had. A real journey, like a Job kind of journey. A man who has everything and loses it, and then gets it all again. … [The end of the second season] you see that he's segueing into the next stage of grief."
See Also
The actor explores the ethics and morals of a man who believes God is talking to him
When this overreaching theme behind Hand of God comes more into focus after hearing Perlman explain it, you can appreciate the thought and complexity behind it. Complexity of which Perlman is clearly proud.
"It's a very funky world," he says of the series. "It's not the easiest world to assimilate yourself into. It lives on its own terms. They're not necessarily friendly terms, or overly commercial terms. And so I can understand the possibility of a show like that kind of splitting the rails. How would you define success on a show like that, that really had no playbook that anybody has ever quite seen before?"
And from the looks of the trailer and from screening some new episodes, Season 2 of Hand of God continues to live on its own "funky" terms, and for its dedicated fans.
"Does it have an ending?" responds Perlman, when asked if the story plays itself out over the course of the new season, knowing that it won't be back. "No, it doesn't have an ending. The ending of Season 2 was basically an invitation for a real throwdown which would have begun to unfold. But that being said, I think that there's a lot in the second season. The first season asked more questions than it ever answered. The second season begins to address some of those things and begins to give certain kinds of closure. …
"I have no idea how the diehard Hand of God fans will receive this. My guess is as good as yours, or as good as anybody's. … The Hand of God audience is not the biggest of all the things I've ever done. It's a very select group. This show is not for everybody. I never thought it would be. But the people who loved it, really loved it. And I have had some beautiful responses to it, the kinds that you hope for, the kinds that you dream of."
Hand of God Season 2, March 10, Amazon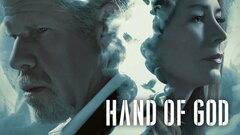 Powered by