In a Binge-Watching Mood? Stream These New and Returning Shows
The Mindy Project, Midseason Premiere Season 5, Tuesday, Feb. 14, Hulu
In a dream episode/homage to Groundhog Day (or, if you prefer, Hot Tub Time Machine), Mindy (Mindy Kaling, above) finds herself reliving the day Ben (Bryan Greenberg) split with her over and over again. The only way to break the cycle: make things right with him. And be nicer to Ned Ryerson.
In the Mood for Love, Available now, FilmStruck
Hong Kong director Wong Kar-wai's moody movie masterpiece—about a man (Tony Leung) and a woman (Maggie Cheung, above) who fall in love after learning their spouses are having an affair—hits Turner Classic Movies' streaming site just in time for Valentine's Day. Need more convincing? It's No. 2 on the BBC's list of the best films of the 21st century.
The Tunnel, Season 1, Tuesday, Feb. 21, Amazon
Remember FX's crime drama The Bridge, which was based on the Danish-Swedish series of the same name? Well, this is the British-French version. Game of Thrones' Stephen Dillane and Harry Potter's Clémence Poésy (far left, with Dillane) star as a British detective inspector and a French capitaine, respectively, who are forced to work together after a serial killer nicknamed the "Truth Teller" leaves the upper half of a murdered French politician and the lower half of a dead British prostitute in the Channel Tunnel exactly where France meets the United Kingdom.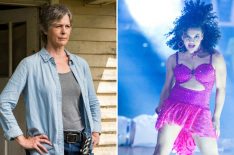 See Also
'Game of Thrones,' 'The Walking Dead,' 'Pretty Little Liars'—why can't we quit you?
Patriot, Series premiere Friday, Feb. 24, Amazon
There's definitely some comedy hiding inside this spy drama. Special agent John Tavner (Michael Dorman) has one mission: prevent Iran from going nuclear. But oh, the complications! Like keeping his cover job at a piping firm or pleasing his dad (Terry O'Quinn, near right, with Dorman), who's also the State Department director of intelligence. Then there's the pretty detective (Aliette Opheim) hunting him for murder. So John blows off steam…singing country songs at an open-mic night.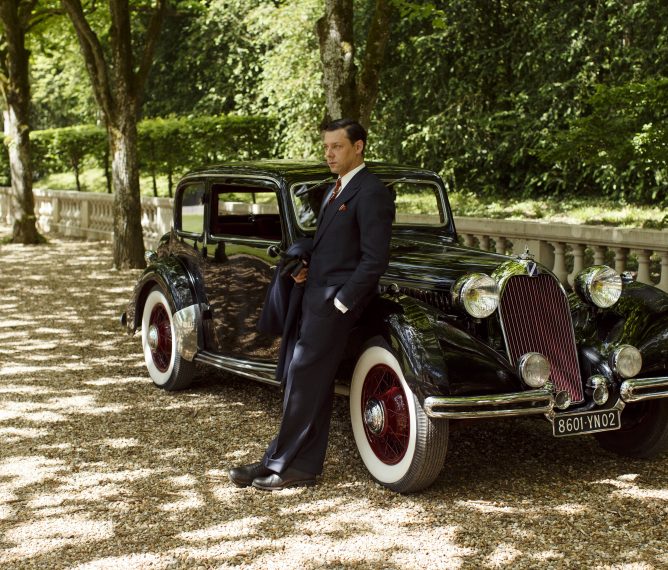 The Collection, Series Premiere, Available now, Amazon
Maybe clothes do make the man. Part family drama, part mid-century fashion show, this sexy BBC drama set in a post–World War II Paris design house focuses on two combative French brothers (Tom Riley and Richard Coyle, above) with very different ideas about how to expand the business.
The Golden Girls, Complete series, Monday, Feb. 13, Hulu
Thanksgiving has come early! NBC's late-in-life laugher about four older women sharing a Florida bungalow finally hits one streaming service in its entirety. Don't miss George Clooney guest starring as a cop staking out the ladies' neighbors and the infamous "Turkey Lurkey" episode in which (from left) Blanche (Rue McClanahan), Dorothy (Bea Arthur) and Rose (Betty White) sub for the sick actors in a high school production of Henny Penny.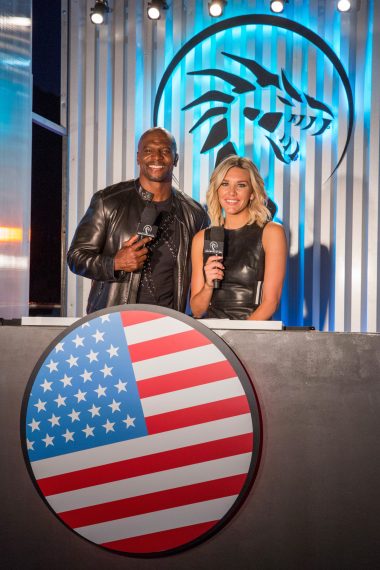 Ultimate Beastmaster, Series premiere, Friday, Feb. 24, Netflix
Sylvester Stallone coproduces this competition series, which pits 108 athletes from six countries against each other on an obstacle course called "The Beast." Each country gets its own hosts. In America's corner: Brooklyn Nine-Nine's Terry Crews and Fox Sports' Charissa Thompson.
Also Streaming
Amazon
The Americans (below), Season 4, Feb. 15
10 Cloverfield Lane, Feb. 24
Captain Fantastic, Feb. 27
Netflix
American Crime Story: The People v. O.J. Simpson, available now
Crazy Ex-Girlfriend, Season 2, available now
Frequency, Season 1, available now
Chef's Table, Season 3, Feb. 17
Girl Meets World, Season 3, Feb. 19