What's On: The return of 'Suits' on USA, 'The Magicians' on Syfy, plus a two-hour 'Hunted' on CBS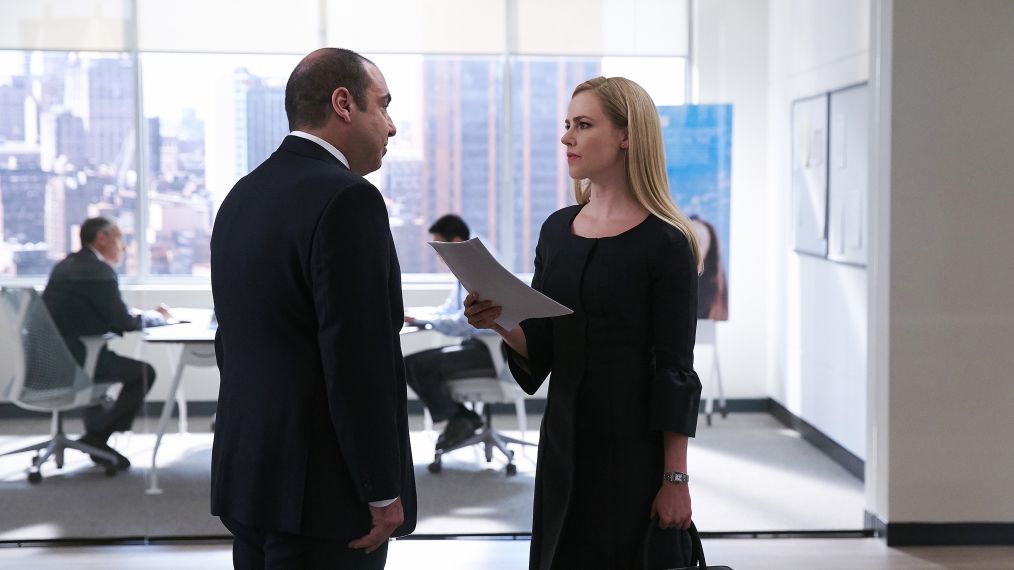 Suits (10/9c, USA): The sixth season resumes with everyone's careers and futures on the line, making for an emotionally charged episode—especially where Harvey (Gabriel Macht) is concerned. In the wake of his partner and mentor Jessica's (Gina Torres) exit, he feels adrift, lashing out as usual at Louis (Rick Hoffman) as they joust for managing-partner status. But he's even more desperate to bring Mike (Patrick J. Adams) back into the fold as a consultant, despite the blemish on his reputation from his stint in prison. Mike wants to make a difference, and so does his fiancée Rachel (Meghan Markle), who's torn between staying at the struggling firm or accepting a lucrative job offer from her father (Wendell Pierce). Lots of reinvention to be done by these characters, and the show, in a compelling and transformative season.
The Magicians (9/8c, Syfy): The sexy, spellbinding and deliciously offbeat fantasy—a sexualized Harry Potter for grown-ups—is back for a second season, with the Brakebills truants still reeling from their encounter with the Beast in the magical land of Fillory, which is much less whimsical than it appears in the children's books. Still, there's plenty of room for wry humor, especially when the dissolute Elliot (Hale Appleman) submits to a most unlikely pop-culture quiz to be crowned High King of Fillory.
Hunted (8/7c, CBS): Following a successful launch Sunday after the AFC Championship game, this gripping reality chase thriller continues with a two-hour episode on its regular night. Several more teams go on the run, and each will learn how hard it is to truly vanish off the grid when experts are combing through social-media contacts, phone records, and other clues to try to stay one step ahead of the fugitives. As one of the investigators notes: "Paranoia breeds mistakes, and mistakes lead to capture."
Inside Wednesday TV: Hulu's The Path, starring Breaking Bad's Aaron Paul and Hannibal's Hugh Dancy in a dark drama about a religious cult, launches its second season with back-to-back episodes, in which the banished Eddie (Paul) experiences strange visions in the secular world while de facto leader Cal (Paul) and Eddie's estranged wife Sarah (Michelle Monaghan) grow closer. … The CW's time-bending mystery thriller Frequency airs its season, possibly series, finale (9/8c), with Raimy (Peyton List) reaching out to her father Frank (Riley Smith) after making yet another disturbing discovery. … PBS's sobering documentary Alzheimer's: Every Minute Counts (10/9c, check local listings at pbs.org) examines the emotional and especially the financial costs that are likely to escalate as an aging Boomer demographic could swell the ranks of Alzheimer's patients by 55% by 2030. … World News Tonight anchor David Muir sits down with the new president for his first one-on-one prime-time interview since taking office in the ABC News special President Trump: The First Interview (10/9c). Wonder if the issue of "alternative facts" will come up.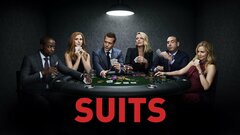 Suits
where to stream
Powered by