What's On: 'Face Off: All Stars,' 'The New Edition Story,' 'Real Sports with Bryant Gumbel' and more for Tuesday, January 24
Face Off: All Stars (9/8c, Syfy): Hooray! The terrific creature make-up competition series is back for its 11th season of unbridled creativity, with fan favorites and deserving runners-up returning in a season with several new twists. Contestants return in pre-arranged teams of two, and they seem even more collaborative and supportive than usual. (This is not a series that thrives on petty behavior, which is why you may not be as aware of it.) They compete as a unit, and when the time comes, teams will be eliminated in tandem—which may be why the season is structured so that one week will end with a winning team getting immunity, but no one being ejected. A losing team will be sent home the following week, after getting a chance for redemption. The season opener includes a first: incorporating green-screen technology into the design of an alien creature inspired by deep-sea marine life. As always, the time crunch is extreme, but the results can be breathtaking—and also groan-inducing. I'm hooked all over again.
The New Edition Story (9/8c, BET): If Fox's Star has whetted your appetite for musical drama about ambitious singing groups, BET's three-part miniseries biopic (through Thursday) provides turbulent real-life context to the story of the influential Boston boy band whose members included Bobby Brown, Johnny Gill and the trio who would be known as Bell Biv DeVoe (Ricky Bell, Mike Bivins, Ronnie DeVoe). The cast includes Empire's Bryshere Y. Gray, and The Wiz Live's Elijah Kelley and Stranger Things' Caleb McLaughlin as the adult and child versions of Ricky Bell.
Real Sports With Bryant Gumbel (10/9c, HBO): In a poignant segment of the acclaimed sports newsmagazine, Gumbel travels to Chicago's crime-ridden West Side, the setting for the fabled 1994 documentary Hoop Dreams, to reveal how athletes, once protected from gang mayhem, have also fallen victim to the outbreak of shootings. Other segments include Jon Frankel's report on the late NFL star Kevin Turner, his struggle with ALS and his decision to let his son, Nolan, pursue a college football career despite the belief that the sport he loved may have caused his own physical decline. Bernard Goldberg profiles John Urschel, a Baltimore Ravens offensive lineup who in his off time is pursuing a Ph.D. in math at MIT.
Inside Tuesday TV: Mary-Louise Parker (Weeds) provides the voice of environmental author Rachel Carson in a biographical portrait on PBS's American Experience (8/7c, check local listings at pbs.org), which examines the impact of her seminal 1962 work, Silent Spring. … WGN America's Outsiders returns for a second season (9/8c), with the mountain clan of the Ferrells still engaged in battle with the town below and the Big Coal interests that threaten their isolated way of life. … The CW's DC's Legends of Tomorrow moves to a new night (9/8c), with villains Damien Darhk (Neal McDonough) and Malcolm Merlyn (John Barrowman) finding Rip Hunter (Arthur Darvill) in 1967—who has no memory of his time-traveling past. … NBC's This Is Us (9/8c), just renewed for two more seasons, takes us back to the kids' 10th birthday, when Jack (Milo Ventimiglia) and Rebecca (Mandy Moore) might live to regret their decision to give each of them a separate party. … Late-night host Stephen Colbert joins truTV's Billy on the Street (10:30/9:30c) to play a round of "La La Land or Nicki Minaj," because doesn't everyone have trouble making that distinction?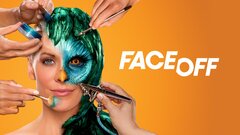 Powered by