'Legends of Tomorrow' Heroes Save George Lucas' Moviemaking Dreams in Midseason Premiere
DC's Legends of Tomorrow is finally back from winter break on a new night and hanging with a real star warrior.
In tonight's time-jump to its new Tuesday time slot, the Legends wind up in 1967, where Damien Darhk (Neal McDonough) and Malcolm Merlyn (John Barrowman) are hunting down the missing Rip Hunter (Arthur Darvill). Unfortunately, the Waverider's former captain no longer has any memories of his life as a Time Lord—or his old crew—and is now living as a shaggy haired film student. During a rescue gone awry, they cross paths with one George Lucas (Matt Angel)—the prop master on Rip's student-film—leading Ray (Brandon Routh) and Nate (Nick Zano) to confess that Star Wars and Indiana Jones were the inspirations for their careers in science and history.
RELATED: Legends of Tomorrow's Brandon Routh on Being a Hero Without Atom's Suit
And it turns out, the real Lucas left an impact on the Legends staff, as well. "It's true," says executive producer Phil Klemmer, noting that the director's films are faves among the writers' room. "There are those monolithic pieces of pop culture that, if they hit you at the right time, they will totally change your course in life."
Fittingly, the storyline eventually finds the Legends racing to keep young Lucas from ditching his moviemaking dreams after a battle between the team and the Legion of Doom duo scares him into running back home to Modesto, CA.
So how did Klemmer and company get to make an episode that plays fast and loose with one of Hollywood's biggest players?
"Not to get too into the nuts-and-bolts, but there's a version where you actually go and you ask for permission," explains Klemmer. "But there's another version where you deal with your legal department because he is a public figure and he's still living. You can't make any story about him…there are parameters that were hard and fast and I think you definitely have to talk to some lawyers before you do something like this." Adding that folks felt OK with the plot because "we're not trying to go back to stop him from making the second Star Wars trilogy or something." Klemmer says the idea was to use the hour to "thank [Lucas] for all of the movies that we enjoyed and the ones that had these incredible impacts on us as kids of the '80s and '90s….we were doing it in a spirit of such love and gratitude."
RELATED: The Flash and Supergirl 'Duet' Right in Musical Crossover Episode
Of course, because this is Legends, there is also a ton of fun in the telling of Lucas' faux run-in with time travelers. Easter eggs abound and without giving any away, we can say that one of his most famous film lines gets a shout-out, as does a trashy situation from a galaxy far, far away.
As for Rip Hunter's long-awaited return, Klemmer hints that the MIA character has "a long road ahead of him" before he's back to being his rascally, heroic self. "He is the key to our season-long mystery around the Spear of Destiny. He was integral to the disappearance of that object and it has something to do with a mission that we weren't there for—a mission that potentially involved members of the JSA."
Given that his mind is pretty much a blank slate and that, as we find tonight, he has been internally altered, as well, Hunter will go through a series of shifts as the season progresses. "It wasn't enough for Arthur just to play one new character," continues Klemmer. "So in an episode or two, you'll see him, yet again, transformed, into a much different version of himself. I don't know where he's going to end up in the end."
DC's Legends of Tomorrow, Tuesday, 9/8c, The CW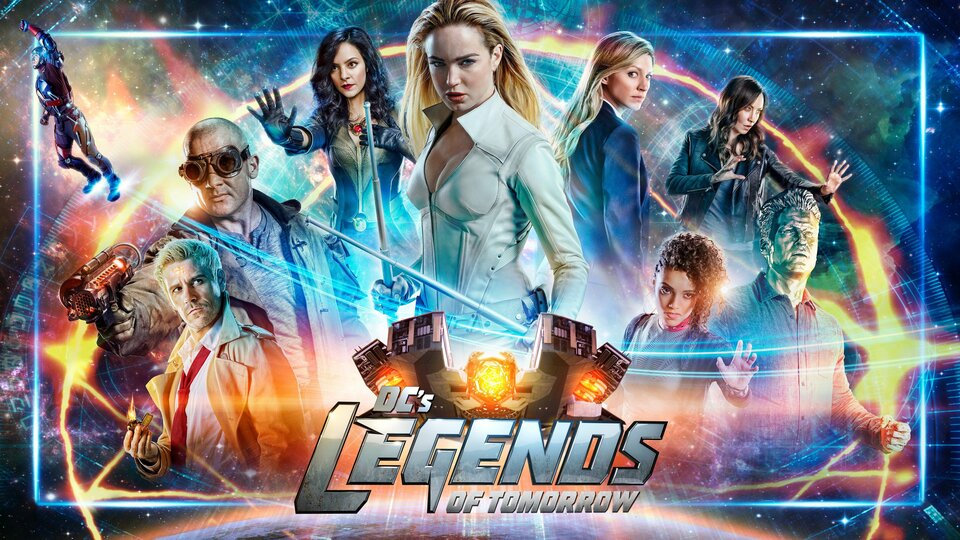 Powered by